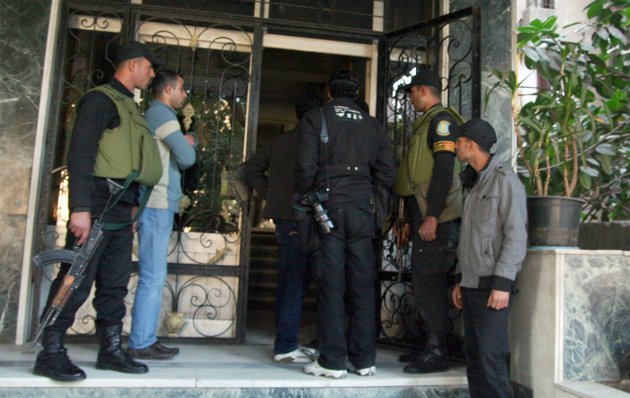 The US on Tuesday said the political process in Egypt is moving forward despite concerns about the travel ban on some Americans and, more broadly, to see concerns about the restrictions on NGOs.
State Department spokesperson Mark Toner said in a press briefing that Egypt is "navigating a difficult transition," but that the US has seen some steps forward, such as the new Parliament convening and the lifting of the Emergency Law — though it will still be applied to "thuggery," the definition of which remains unclear.
Egyptian authorities in January banned some US citizens working for US-funded, pro-democracy NGOs, including the International Republican Institute, from leaving Egypt.
Cairo prosecutors had earlier stormed the offices of the institute, the Freedom House and the National Democratic Institute as part of investigations into allegations the NGOs are receiving funding from abroad without disclosing it to the proper authorities.
Toner said US officials have called their Egyptian counterparts to express their desire to see the travel restrictions lifted and to see general concerns about NGOs operating in Egypt addressed. He said the travel restrictions on the American NGO workers are unfair.
"But this question of NGOs, nongovernmental organizations and their role within Egyptian civil society, is one that needs to be addressed by the Egyptian authorities," Toner said.
The US, which gives $1.3 billion per year in aid to Egypt's military, reacted sharply when the Egyptian authorities raided some 17 NGOs in December. It hinted that military aid could be cut if the raids continued.