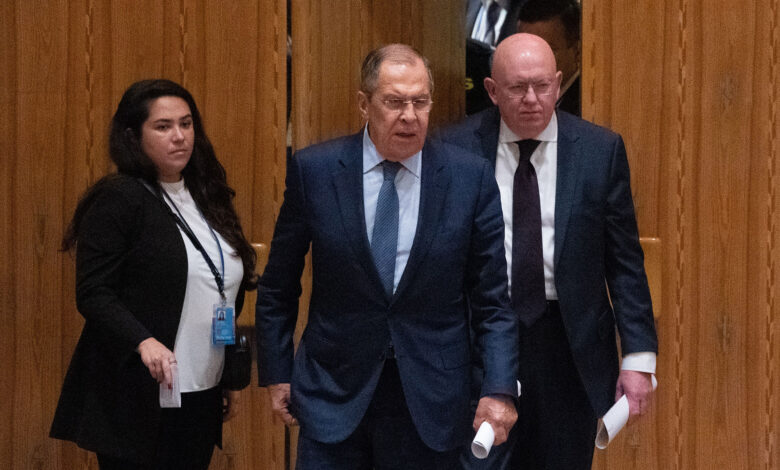 "Russia really felt the hot breath of world opinion" at Thursday's United Nations Security Council meeting, a senior US State Department official said.
"I don't think that there was anybody in that room across the Security Council from (Chinese Foreign Minister) Wang Yi to (US Secretary of State) Tony Blinken who gave Vladimir Putin or (Russian Foreign Minister Sergey) Lavrov a shred of comfort. Everybody said this war has to end," the official told reporters Thursday.
The official noted that Lavrov "did not appear until two minutes before his own speech — he had one of his minions listen, to the extent they were listening — and then then he left you know within a minute and a half of speaking."
The official said that Russian official who sat in the chamber for most of the meeting – Deputy Foreign Minister Sergey Vershinin – and his team "were pretty much stone faced throughout."
However, "there were faces of incredulity all the way around the table when (Lavrov) started re-litigating 2014 and calling the Ukrainians Nazis and doing the classic Putin mirror-imaging, accusing the rest of the world of everything that Russia itself is doing, including atrocities and human rights abuses, I mean, it was just 'Alice Through the Looking Glass,'" the official said.