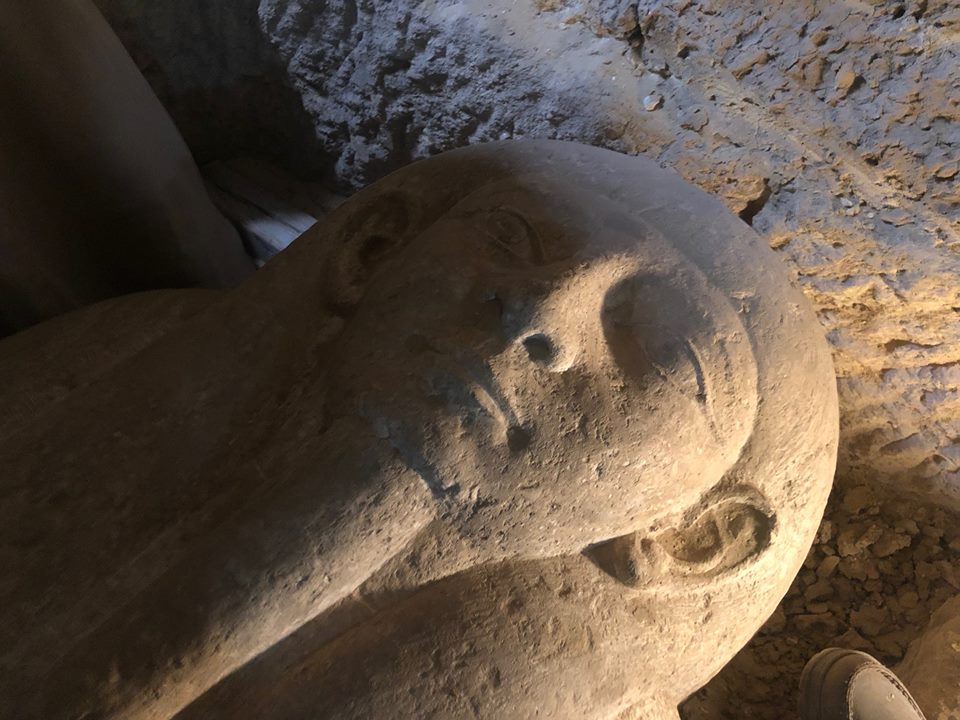 A 2,500-year-old mummy of a high priest was located in an ancient cemetery south of Cairo in Minya. The remains were found by Egyptologist Zahi Hawas along with an Egyptian team live on Discovery Channel.
The priest's mummy is covered by linen and a golden figure of Isis, the prominent ancient Egyptian goddess.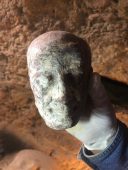 The live episode witnessed the unsealing of a total of three sarcophagi dating back to the 26th Dynasty.
The second sarcophagus contains a female mummy adorned by blue beads while the third contains a family tomb that houses a mummy of the father.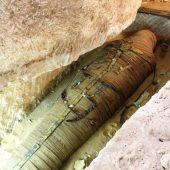 At the burial site in Minya province, the team also found a rare wax head. "I have never discovered anything like this from the late period," Hawass said.
Egyptian archaeologists discovered the site a year and a half ago. The excavation continues.
"I really believe that this site needs continued excavation, maybe for the coming 50 years," Hawass previously told Reuters, adding that more tombs are expected to be found on the site.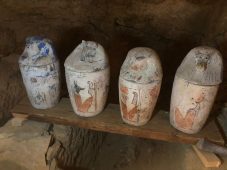 Hawas also referred to a huge limestone sarcophagus discovered in the same area in 1927, Reuters reported.
Photo credit: Joshua Gates official Facebook account