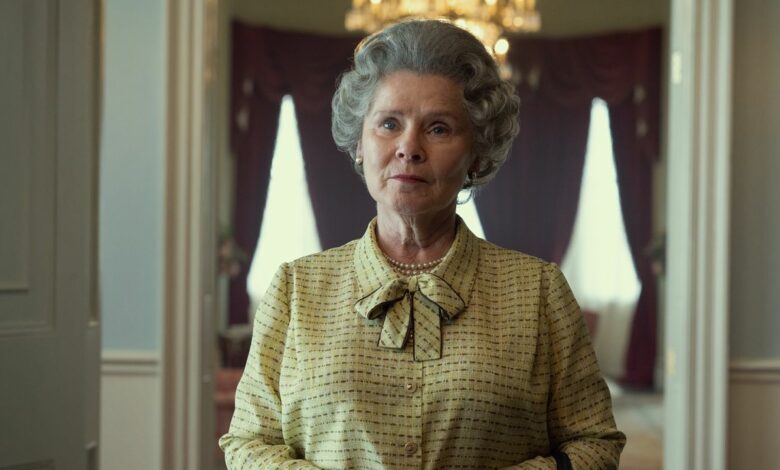 Netflix has revealed the date for the final season of its longest running series "The Crown," a global success that lasted several years across five seasons.
This year will be the final season of show, which focuses on the life story of Queen Elizabeth II and her long-term rule of Britain until her death.
The final season
The sixth season will be presented in two batches.
The first four episodes will be shown on November 16. The last six episodes will be released on December 14.
The final season begins with Queen Elizabeth II, played by Imelda Staunton, wandering inside the palace in front of pictures of her younger self, showing the decades-long span of the show.
She continues walking through multiple corridors in Buckingham Palace before preparing to stand on the balcony of the famous building to greet the crowds.
The events of the show take place between 1997 and 2005, and include the death of Princess Diana in 1997, the golden jubilee of Queen Elizabeth II in 2002, and the death of Princess Margaret in 2002 – a busy period in the life of the late monarch.
The death of Diana and romance of William and Kate
The final season of the historical series focuses on the early 1990s and 2000s, marked by the tragic death of Princess Diana.
In contrast, the season also follows the budding romance between Prince William and Kate Middleton during their studies at the University of St. Andrews.
The moment Elizabeth wears the crown
The series began with Queen Elizabeth's accession to the throne, after the sudden death of her father when she was young. It then continued from the late forties up to the sixties and seventies by the fourth season.
It portrayed the most important political events and historical changes the world saw under the rule of the late Queen.
Stars
The Crown features a star-studded cast including Elizabeth Debicki in the role of Princess Diana, Meg Bellamy in the role of Kate Middleton, Ed McPhee in the role of Prince William, Luther Ford in the role of Prince Harry, Jonathan Pryce in the role of Prince Philip, Olivia Williams as Camilla Parker Bowles, Dominic West as Prince Charles.