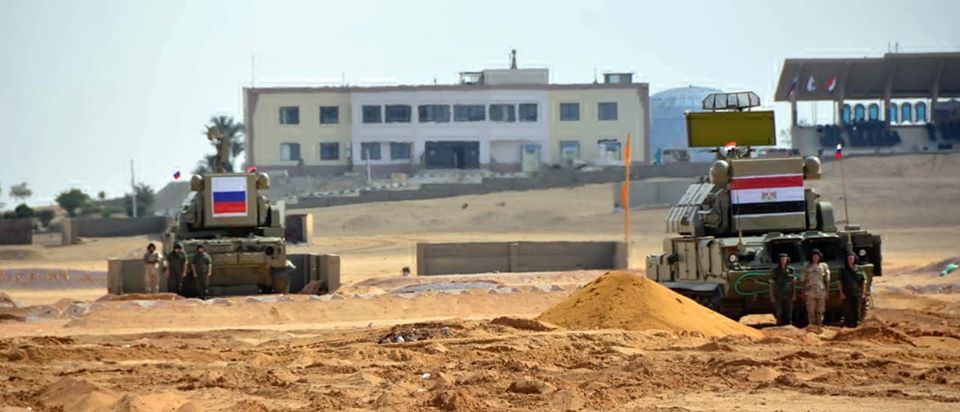 The Egyptian and Russian Air Defense Forces on Sunday concluded training activities for the joint exercise "Arrow of Friendship – 1", after about two weeks of training.
Egyptian and Russian elements from different air defense units, and those that operate several systems participated in the training activities.
Troops from both countries conducted numerous joint tactical training activities after raising the combat readiness level.
https://www.facebook.com/EgyArmySpox/videos/441975963189206/
The training activities of these joint exercises was preceded by a phase of preparatory activities to apply integration between both sides.
The participants also successfully conducted training on how to block an enemy's air attack.
The training drills showed how efficient and capable the participating personnel are, proving their ability to conduct collective training reflecting the capabilities of troops from both countries, and their combat readiness while conducting assigned tasks.
Participating personnel were trained on rocket firing as part of the final phase of training.
The Commander of the Egyptian Air Defense forces, Ali Fahmy, said that the General Command of the Armed Forces is keen to see the Air Defense forces acquire the latest global systems of weapons, missiles, reconnaissance and warning mechanisms and command and control mechanisms in order to support its capabilities in securing Egyptian airspace and addressing all air threats.
Fahmy praised the importance of joint exercises carried out by the Air Defense forces, especially the "Arrow of Friendship-1" drill, which is a window for the transfer and exchange of experiences with friendly countries.
Conducting the "Arrow of Friendship – 1" drills for the first time on Egypt's territory shows the close relations between Egypt/Russia and prolonged strategic cooperation in protecting the airfield of the nation.
Edited translation from Al-Masry Al-Youm