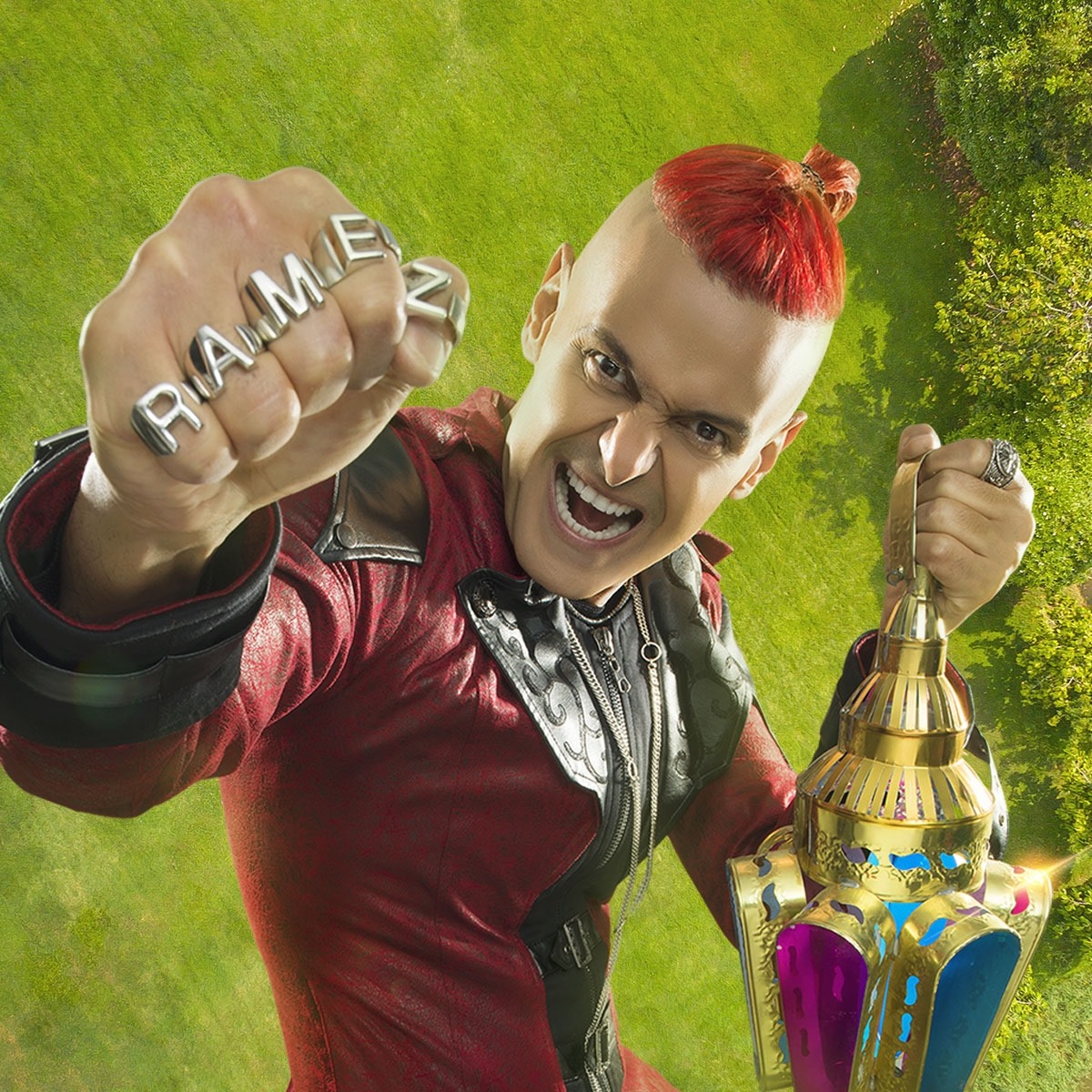 MBC Masr presented on Sunday an ad for Egyptian actor Ramez Galal's Ramadan prank program "Ramez Aa'lo Tar" (Ramez Lost His Mind).
The program's promo shows Galal lying on the ground, while actress Wizzo hits him repeatedly after discovering that she was a victim of his prank.
Many famous figures in the Arab world also appeared in the video, screaming hysterically.
Galal also appears in the clothes of an Indian man and with makeup, a move that surprised social media users.
Earlier in March, it was announced that Galal's program this year would be entitled "Ramez Mareed Nafsy" (Ramez is a Psychopath), which prompted President Abdel Fattah al-Sisi's Mental Health adviser and psychiatrist Ahmed Okasha to express his dissatisfaction with the name of the new program, describing it as an insult to people with mental illness.
Okasha said, in a statement: "If the program is really under this name, it is absolutely inappropriate."
According to Akhbar El-Yom newspaper, Galal has filmed episodes of the program at an amusement park in Riyadh, Saudi Arabia, with guest stars and celebrities.
Galal has presented many prank programs that were subject to criticism over the years, including: "Ramez Qalb al-Asad" (Ramez the Lion's Heart), "Ramez Taalab al-Saharaa" (Ramez the Desert Fox), "Ramez Ankh Amun," "Ramez Beyelaab bel Nar" (Ramez Plays with Fire), "Ramez Taht al-Sefr" (Ramez Subzero), and "Ramez fel Shallal" (Ramez in the Waterfall), and "Ramez Qersh al-Bahr" (Ramez the Sea Shark).