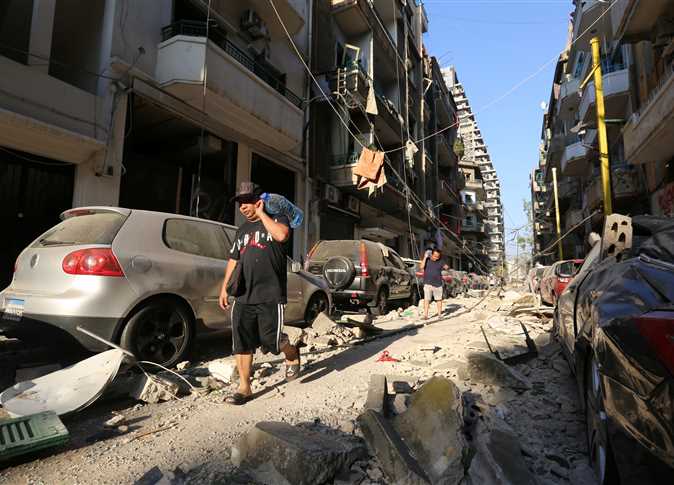 Lebanon witnessed a great tragedy on Tuesday evening, as a massive warehouse explosion rocked the Lebanese capital, resulting in more than 100 deaths and 4,000 injured.
A number of videos have been circulating on social media in the aftermath the explosion, depicting scenes that are both tragic and moving.

One video showed a woman running towards a child to save her from the glass fragments resulting from the explosion. Some said she was a maid in the house, while others said that she was the child's mother who was cleaning the house at the time of the explosion.
Social media users shared another video of another Lebanese man who appeared confused, hugging his son and looking for a safe place to hide him. He then hid under the table to protect himself and his child.
A video clip of a bride during her wedding photo session also spread widely on Instagram. It shows the bride standing in her wedding dress, when the explosion suddenly occurs, causing her to flee the scene to save herself and those with her.
The explosion, which occurred at the port of Beirut, led to heavy damage and severe injuries across a distance of several kilometers.
The Associated Press reported that, "Videos showed what appeared to be a fire erupting nearby just before, and local TV stations reported that a fireworks warehouse was involved. The fire appeared to spread to a nearby building, triggering the more massive explosion, sending up a mushroom cloud and generating a shock wave."
Edited translation from Al-Masry Al-Youm