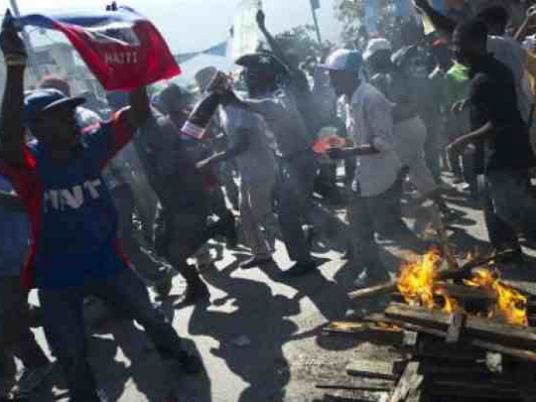 The Organization of American States (OAS) said Tuesday that it will send expert observers to Haiti later this month for general elections.
The OAS said 125 experts from 27 nations will join other OAS specialists who have been in the country since October 1, to observe preparations for the presidential, legislative and municipal elections on October 25.
The effort is headed by Brazil's former Foreign Minister Celso Amorim who also served as defense chief.
But widespread concerns persist about violence ahead of the vote.
Disturbances have surged in the lead up to the elections, with at least 15 victims killed in the violence.
Dominican Foreign Minister Andres Navarro is hopeful tensions will calm in order for voters to attend the polls. He also expects progress on strengthening Haitian democracy.
"We are committed to the success of the elections and the political stability in Haiti," he said.
Haitians living in and outside of the country told Anadolu Agency that they are concerned about their personal security and that of their families during the polls. "There are people whose occupation is to organize disturbances in this kind of process, no matter which party they belong to. They are paid to do that," said Gary Pierre, a Haitian university student from Port–au-Prince.
He admitted, however, feeling less fear about the actual election process as compared to others in the past.
Fifty-four candidates are vying for the presidency.
Jovenel Moise currently leads the pack with 20 percent of the vote. Jude Celestin is next with almost 13 percent.