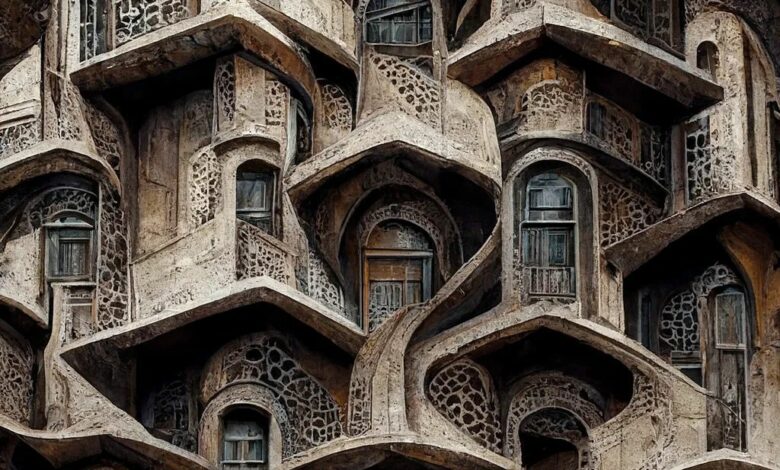 An surreal old building said to be in Cairo has gone viral on Egyptian social media, with many commenting on its charming Islamic architecture and strange nature.
Many comments stated this clearly dated back to the era of Old Cairo.
However the image is an AI-generated hoax from an Egyptian designer, according to Agence France-Presse.
After searching, it became clear that the source came from Egyptian designer Hassan Ragab, on Instagram.
The designer confirmed that the image is a "surreal design of building facades in the Old Cairo area of Egypt" that he implemented through the Midjourney artificial intelligence program, using elements of Mamluk architecture.
He also explained that these designs "Are only suitable at the present time as works of art that inspire architecture, as they need a more comprehensive and accurate study that takes into account several basic architectural elements."
Old Cairo, also known as Fatimid Cairo, is full of Islamic monuments, and it has been included since 1979 on the UNESCO World Heritage List, with 600 registered archaeological buildings.