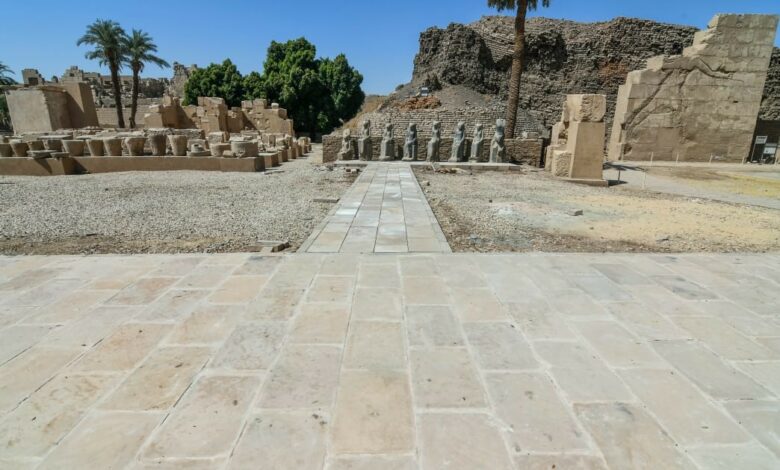 The Supreme Council of Antiquities in Egypt announced the completion of a project to develop visitor services at the Karnak Open Air Museum in Luxor Governorate.
The Secretary General of the Council of Antiquities Mostafa Waziri explained that the project included paving the museum's floors with sandstone tiles befitting the archaeological area, providing the museum with a number of informative signs about the museum and its antiquities, placing wooden benches for visitors to rest, and adding rubbish bins.
A visit path was also made available for accessible tourism for special needs tourists to better facilitate their visit to the museum, he added.
Work on the project took about two months and came with the aim of improving the experience of Egyptian visitors and tourists, which comes as part of the national strategy for tourism in Egypt.
The Director General of Upper Egypt Antiquities Fathi Yassin, said that the museum was provided with some artifacts displayed for the first time, including pieces of King Akhenaten's statue, others belonging to King Shabaka of the 25th Dynasty and more.
A place has been prepared in the museum to receive students of different academic levels, he added, where the Department of Archaeological Awareness will acquaint them with the Egyptian civilization.
This aims to increase their archaeological education and create a generation that is aware of the value of its heritage, Yassin explained.