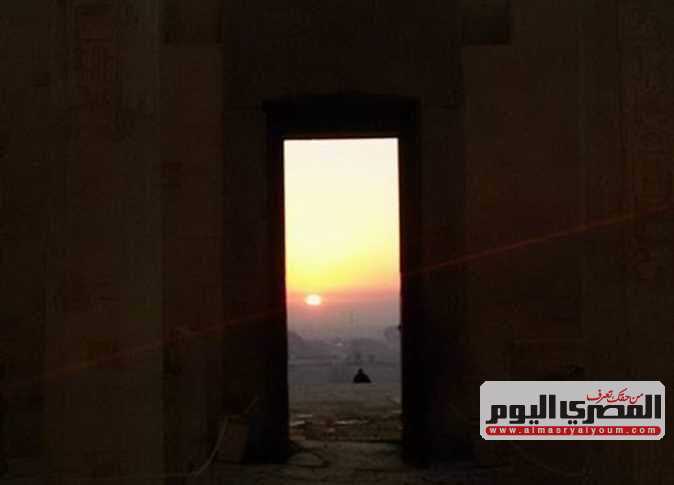 Archaeologists and astronomers visited on Monday the Mortuary Temple of Hatshepsut in Luxor's Qurna mountain to witness a sun alignment on the temple's inner sanctum, lighting up an image of the sun god Amun-Ra inscribed in the form of a winged sun disk.
The sun alignment phenomenon takes place every year on occasion of the ancient Egyptians celebrations of the feast of the god Horus, an example of their greatness in the field of astronomy.
The phenomenon is one of 19 which take place in the temples of Giza, Luxor, Aswan, the New Valley and Qena.
An Egyptian research team including Ahmed Awad, Ayman Abu Zeid and Tayeb Mahmoud discovered the phenomenon.
Luxor witnesses nine astronomical phenomena – a lunar phenomenon and eight solar phenomena including the sun alignment on the Habu temples, the temple of Isis and the temples of Karnak, which will see its most prominent sun alignment at the sanctum of the temple of Amun in December 20.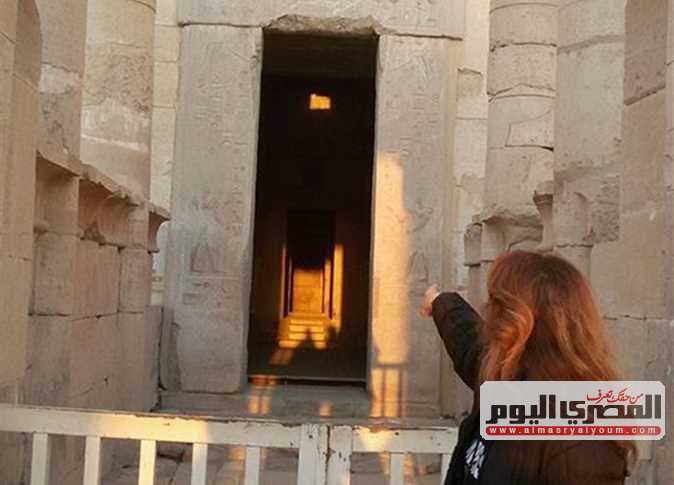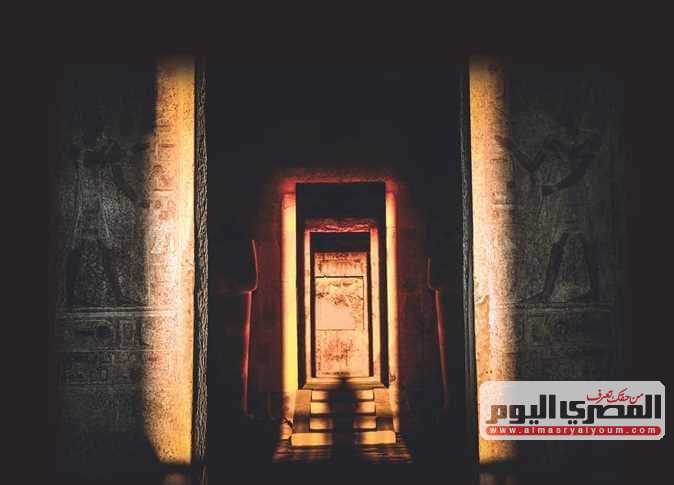 Edited translation from Al-Masry Al-Youm