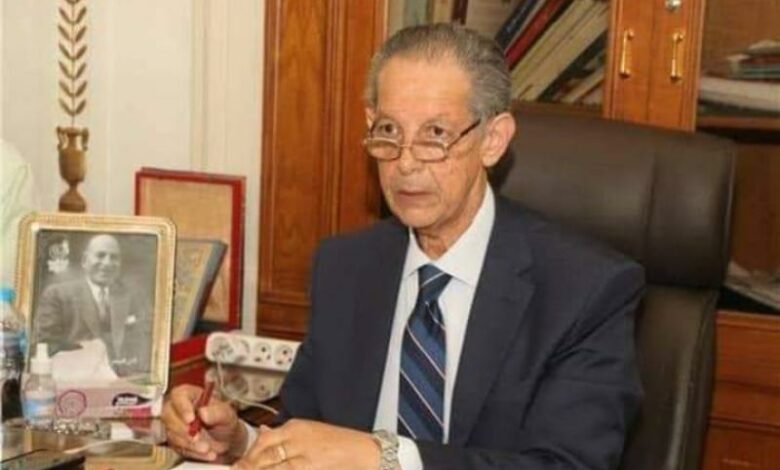 A member of the higher body of the Wafd Party Fouad Badrawi has announced he will be running for the presidential elections, based on the consensus of members of the Wafd Party.
Badrawi told Al-Masry Al-Youm that the decision to run for the presidential elections is a right to the members of the higher body of Wafd Party, according to the party's internal regulations.
He explained that the Higher Committee will hold a meeting on Sunday to further discuss the matter.
Badrawi said that the internal regulations of the Wafd Party stipulates that if more than one candidate for the party are willing to run for president, the General Assembly decides who to run in the elections.
He also issued a statement in which he called on head of the Wafd Party, Abdel Sanad Yamama, to set a date for the General Assembly to choose among the candidates to run in the presidential elections.
Wafd Party's bylaw Article 19 states that if the higher committee of the party decides to run for the presidential elections, the General Assembly of the party is called to elect the party's candidate from among more than one candidate of the members of the higher committee by secret ballot.
Egyptian presidential elections 2024
Article 140 of the constitution stipulates that the Egyptian presidential election procedures must begin at least 120 days before the end of the presidential term, and the results must be announced at least 30 days before the end of this period.
Layer Tarek al-Awadi said that the last presidential elections were in 2018 and their results were announced on April 2, 2018, and this necessarily entails that the procedures for the next presidential elections begin at the end of this year in accordance with the constitution and the law.
Awadi clarified that the matter is not holding early presidential elections, as some claim, and this is the entitlements of the constitution, not a personal viewpoint.
Edited translation from Al-Masry Al-Youm