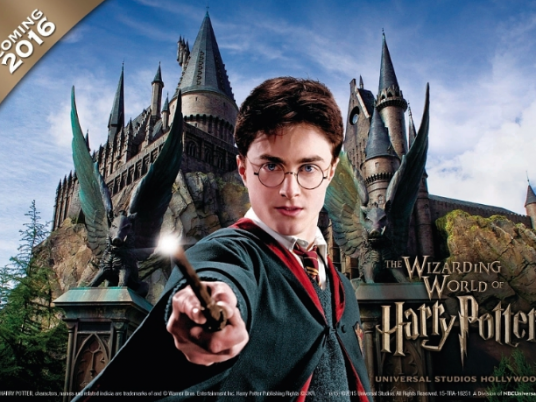 "Harry Potter" actor Daniel Radcliffe said he would never stop feeling lucky as he was honored with a star on Hollywood's Walk of Fame.
Radcliffe, who grew up in the spotlight after landing the coveted role of Harry Potter at 11, got emotional at Thursday's ceremony on the famed boulevard, thanking his parents and telling the crowd how he had not taken his career for granted.
"Regardless of what kind day I was having, I was always lucky because there was always a film to make … Dog died – go make a movie. Failed some exams – go make a movie. Had your first kiss – go celebrate by making a goddamn movie," he said.
"If you get to work in this job, you are by sheer virtue of statistics one of the luckiest people on earth so none of us who are lucky enough to do this should ever forget that and I promise you that I won't. I'll never stop feeling lucky to be here and be a part of this."
Since finishing the "Harry Potter" movies in 2011, based on the books by J.K. Rowling, the 26-year-old Briton has starred in films such as "The Woman in Black" and "Horns" as well as on stage in "Equus" and "How to Succeed in Business Without Really Trying".
Radcliffe will next be seen on cinema screens in "Victor Frankenstein", out from November 25.