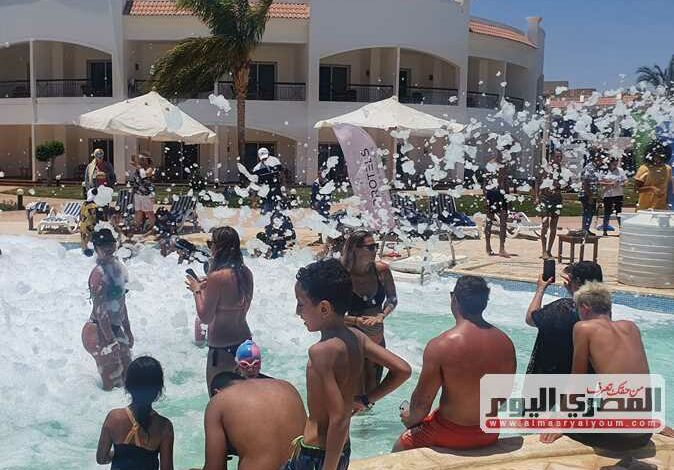 The Ministry of Tourism and Antiquities warned officials of hotels and tourist resorts in the Red Sea against legal measures.
These measures being the violation of the decision of the Ministry on the minimum prices for accommodation in hotels for various classifications.
The Egyptian Hotel Association had sent instructions to hotel officials that hotels and tourist villages should adhere to applying the minimum prices for accommodation in hotel establishments.
It emphasized taking legal measures against violators in order to address the phenomenon of low prices for selling tourist trips in foreign markets for areas of the Red Sea and Sharm el-Sheikh.
The decision includes the minimum stay in hotels, to be US$50 for per person's stay in a room in a 5-star hotel, $40 for a 4-star hotel, $30 for a 3-star hotel, $20 for a two-star hotel, and $10 for a one-star hotel.
The foreign tourist movement is witnessing a boom in hotel occupancy from foreign tourism with the start of the winter tourism season.
The Ministry decided to send inspection committees to follow up on the implementation of the decision, to ensure the application of the minimum prices, and to take legal measures against the violators.
It is scheduled that the tax accounting for hotel establishments and tourism companies will be based on the decision of the minimum fee for accommodation service in hotel establishments.
The minimum fees is the one through which the Ministry of Finance collects taxes, and any decrease in prices is borne by the owner of the tourist village, and that the application of the minimum prices aims to maintain the level of Egyptian tourism globally.
The application of the minimum stay prices was postponed in all governorates from first of May to the first of last November to raise the level of quality of services and face the low prices in Hurghada hotels during the last period, which affected the tourism sector.