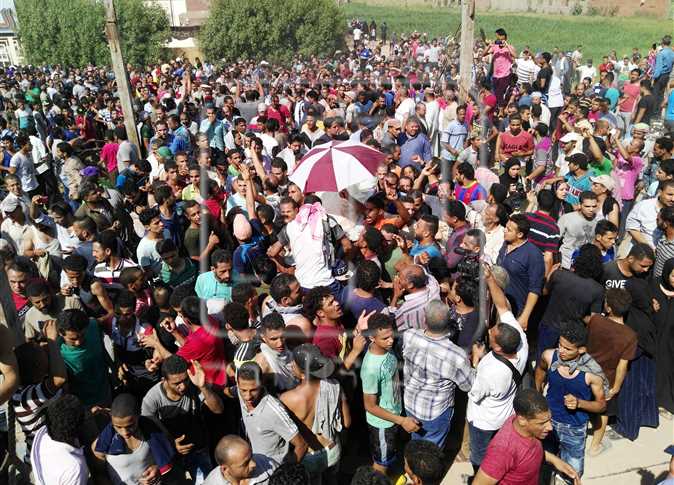 One man was killed, with 13 civilians and 31 policemen injured, in violent clashes between residents of al-Warraq island and police forces overseeing demolition orders for buildings illegally established on state land, as part of a project to develop the island.
Police have arrested 13 suspects with firearms.
Official sources said that police demolished 9 buildings illegally established on state land, then postponed demolition orders due to the clashes.
Sayyid al-Jizawi, 26, was killed during the clashes.
Warraq residents on Sunday blocked the cornice road in front of the island in protest of Jizawi's death.
Residents took to the streets of the island, carrying the body of Jizawi and chanting slogans against the police, and then crossed the Nile River to the cornice opposite the island and blocked traffic on their way to bury the body.
The Interior Ministry said in a statement on Facebook that 31 police officers and recruits were injured in the clashes and were transferred to hospitals for treatment.
The Ministry said that police forces were surprised by the residents and their objection to the implementation of developing the land.