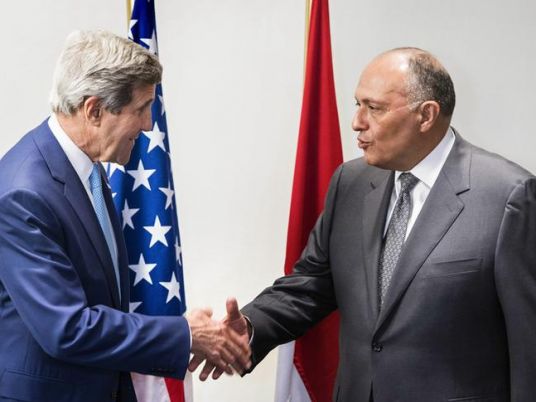 A US State Department report has said that Egypt failed to make progress in the area of fiscal transparency, which would have qualified it to receive US$1.3 billion, days after it declared that aid to Egypt would remain unchanged in 2016.
"Egypt's published budget does not disclose income and expenditures information for significant state-owned enterprises or presidential expenses," said the
Fiscal Transparency Report
released on Friday
"The process for awarding natural resource revenue contracts and the basic terms of natural resource concessions are also not publicly disclosed," the report added, recommending more transparency when reporting finances in both areas.
The report, though listing Egypt under a "No Significant Progress" category, does not denote a reduction or halt to financial aid delivered to poorly-ranked countries.
An Egyptian diplomatic source told Al-Masry Al-Youm that US Secretary of State John Kerry submitted a report on May 12, in which he stressed the importance of continuing military aid to Cairo. He added that Kerry's report was the basis for the US Congress appropriations' committee's decision last week to maintain aid to Egypt.
The source lambasted the transparency report for what he called a "lack of accurate information" and reliance on "NGO reports that lack the least rules of professionalism and neutrality."