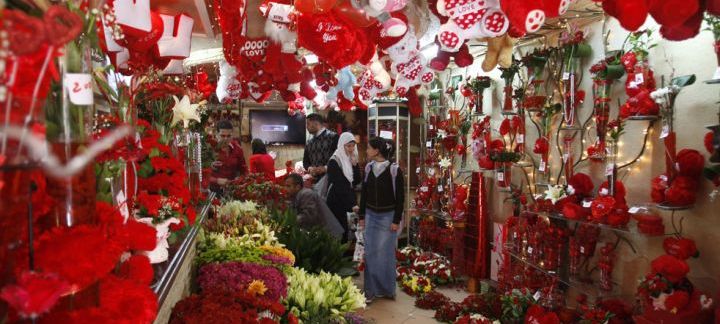 Valentine's Day has become a special annual occasion on November 4 in Egypt since the late journalist Mustafa Amin innovated it in 1974. Couples and sweethearts used to exchange flowers and gifts on Valentine's Day before prices increased in November 2016.
Yasser Ali, an owner of a gifts and cosmetics shop, said that he has not received sale orders for Valentine's Day on Saturday. He was not interested to decorate his shop with lights, love banners and white hearts as he did in previous years.
Buyers' purchasing preferences have been changed because of the current economic crisis. They cut spending on gifts and parties to save money, Yasser explained.
A 20-year-old seller in a gift shop, located in Kasr al-Ainy Street in Cairo, said that gifts sales witnessed a remarkable decrease during Valentine's Day. Prices of women's watches rose to LE 75.  Prices of colored toys and bears reached between LE 85 and LE 200.
In 2016, the MasterCard Love Index showed some attention-grabbing insights into Valentine's Day spending habits in Egypt: 93 percent of people in Egypt made purchases in-person whereas only 7 percent of purchases were made online.
Restaurants accounted for the largest share of transactions at 49 percent; however, despite the high volume of transactions, restaurants accounted for only 13 percent of total Valentine's spending. Cards were found to be more popular than flowers around Valentine's Day, with 4 percent of people buying cards as compared to 1 percent buying flowers.
Edited Translation from al-Masry al-Youm