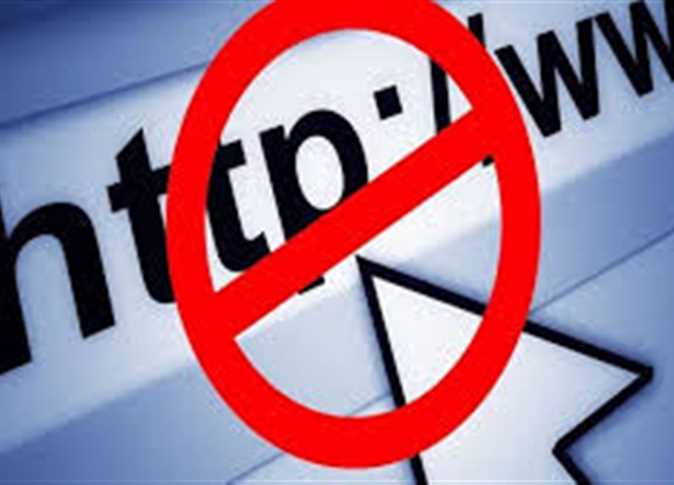 Access to leftist website Bel-Ahmar was blocked for Egyptian internet service providers Monday, raising the total number of barred websites to 127, according to the data gathered by the Association for Freedom of Thought and Expression (AFTE).
The website, launched in February, first released a statement on their Facebook page on Monday, apologizing to readers for a technical glitch, however, after following up with the technical team they discovered that the website had been blocked, Bel-Ahmar's Managing Editor Mostafa Bassiouny said.
Sixty days after the blockade, all 127 websites have yet to be officially alerted of the block, and service providers have not commented on the issue. However, the Journalists' Syndicate assured there is ongoing communication with relevant government bodies to discuss the issue and attempt to resolve the situation.
In AFTE's report, titled "A decision from an unknown source on the blocking of websites in Egypt", the association called on the Egyptian government to lift the ban on the websites and disclose what the ban is actually based on.
Since May 24, a number of news websites have been blocked to the Egyptian public, including websites licensed to work in Egypt.
The blockage includes independent news website Mada Masr, the privately-owned Daily News Egypt, Qatar-owned news agencies Al-Jazeera, El-Sharq, Al-Rayah and El-Watan, in addition to the US-based HuffPost Arabic, without any official announcement or clarification from any telecommunications entities regarding the reason.
Amnesty International condemned the blockage of news websites in a statement, criticizing the state's reasoning of "protecting national security" as justification for the continued repression of media freedoms.
Mada Masr, which was blocked on May 24, filed a lawsuit at the State Council alongside AFTE against the communications minister and the head of the National Telecommunications Regulatory Authority.
Head of the Media Personnel Syndicate Hamdy al-Konayessi previously told local media that the syndicate backs the blocking of online news websites and supports the state's decision.
"All countries take necessary measures to protect national security when they feel that there are threats posed by media. It's not a new thing, or a restriction of freedoms," claimed al-Konayessi.
The websites are said to be banned on claims of "supporting terrorism".