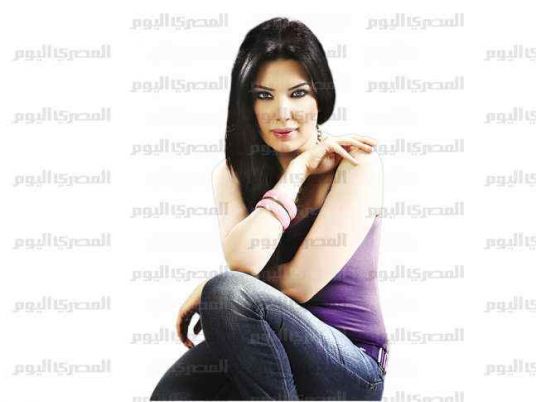 The International Weightlifting Federation (IWF) announced on Wednesday that the bronze medal for women's weightlifting at the 2008 Beijing Olympic Games is to be re-destributed to Egyptian Abeer Abdel Rahman, after the original gold and bronze medalists failed doping retests.
The IWF released the results of a retest of doping samples from the Beijing games, in which three Olympic champions from China and eight other medalists tested postitive. For Rahman, this marks the second time in 2016 she has been awarded a late Olympic medal following disqualifications.
Rahman, who was 16 when she competed in Beijing, came fifth in the competition. But with both the gold and bronze medalists now disqualified for use of banned substances, she has been promoted to third place, becoming the first female Egyptian weightlifting medalist in history.
In the latest scandal to shake the sport, the IWF said in a statement on its website Wednesday that Chinese gold medalists Cao Lei, Liu Chunhong and Chen Xiexia all tested positive for GHRP-2, which stimulates growth hormone production. Chunhong also tested positive for the stimulant sibutramine.
A total of 11 medalists tested positive for a range of banned substances, said the IWF. The federation has already processed several rounds of retests from the Beijing 2008 and London 2012 Olympics, as a result of which numerous weightifters were found to be doping and have now been banned from competing until testing is complete.
The other eight medalists include current world record holder Andrei Rybakou of Belarus, who won silver in 2008, Anastasia Novikova of Belarus, Kazakhstan's Maria Grabovetskaya and Irina Nekrasova. Also on the list were Russia's Khadzhimurat Akkaev and Dmitry Lapikov, and Ukraine's Natalya Davydova and Olha Korobka. All tested positive for various anabolic steroids, according to the IWF.
Four other weightlifters from Beijing 2008 who did not win medals were also named as having failed tests. They include the Kazakhstani Maiya Maneza and Iryna Kulesha from Belarus, both of whom won medals in 2012 and have already been suspended over retests from the London Games.
A further 10 lifters who competed at the 2008 Olympics, including five medalists, had already been suspended in June and July after failing an earlier wave of retests. One medal, the silver won by Turkey's Sibel Ozkan in the women's 48-kilogram class, was stripped from her.
For Egypt's Rahman, who came out clean in tests for all three of the past Olympic Games, stealing a late win is becoming something of a pattern. Earlier this year, she was awarded the silver medal for the 75kg event in the 2012 London Olympics after the Olympic Committee disqualified two winners for doping.
Egyptian weightlifters Mohamed Ehab and Sara Ahmed were two of the three Egyptian Olympians to take home a medal from this month's Games in Rio. Along with Taekwondo fighter Hedaya Malak Wahba, the three earned Egypt bronze medals.