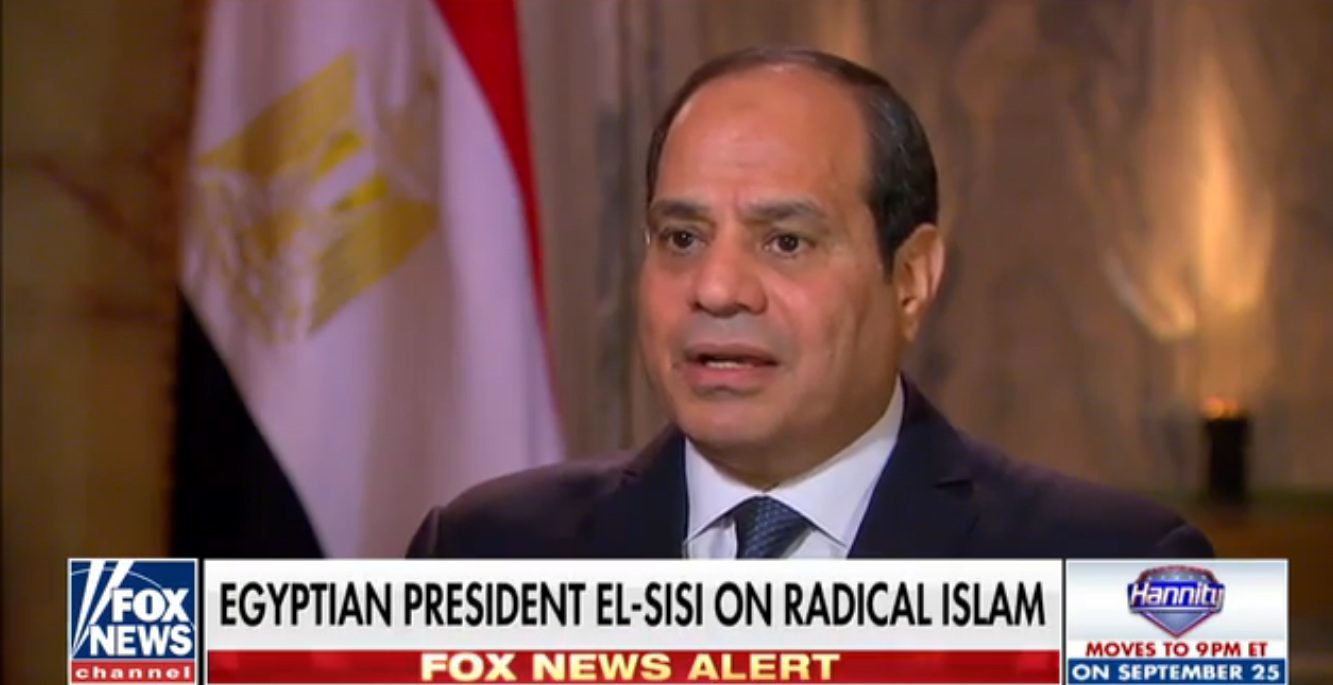 President Abdel-Fattah al-Sisi became the only candidate in the presidential elections on Wednesday after former presidential hopeful Khaled Ali announced his withdrawal from the race.
Ali had his intentions to run for president in November.
Former Chief of Staff of the Armed Forces and former presidential hopeful Sami Anam was ousted few days earlier from the race upon accusations by the Armed Forces that he had committed legal violations including forgery.
Thus, Sisi will likely be the only candidate, because the mission is almost impossible for any new candidate to collect 25,000 signatures from supporters until the deadline, Monday February 29, set by the National Elections Commission (NEC) Monday to submit presidential candidacy documents.
To be accepted as a candidate for the presidency, candidates must receive the recommendation of at least 20 elected members of the House of Representatives, or support from at least 25,000 citizens with the right to vote in at least 15 governorates, with a minimum of one thousand supporters from each governorate.
In all cases, no one person can support more than one candidate.
This authorization consists of a form issued by the notary offices across the country.
Five hundred and thirty six MPs out of 596 members have given their recommendation for Abdel-Fattah al-Sisi to run for a second term in office.
In the case of Sisi contesting alone, Article 36 of the Presidential Elections Law provides that Sisi or the sole candidate can win the presidential race if he garners only 5 percent of the votes of the total eligible voters, according to deputy head of the NEC judges Mahmoud al-Sherif.
If the candidate does not receive such a percentage, the NEC shall announce another election within 15 days at the latest from the date of announcing the result of the previous election.
On Tuesday, Sisi underwent a medical examination required by presidential hopefuls ahead of submitting their candidacy documents. Sisi officially submitted his candidacy papers on Wednesday, becoming thus the sole candidate so far.
The NEC has set the timetable for the presidential race. Egyptians abroad will vote on March 16, 17, and 18, while in Egypt, the population takes to the polling booth on March 26, 27, and 28. Runoff is set for April 19, 20, and 21 abroad, and on April 24, 25, and 26 in Egypt.
The commission should continue receiving applications for candidacy from January 20 to 29, and the initial list of candidates will be announced and published on 30 and 31 of January. Appeals will be received on February 1 and 2, for those who are not considered legible.
Edited translation from Al-Masry Al-Youm