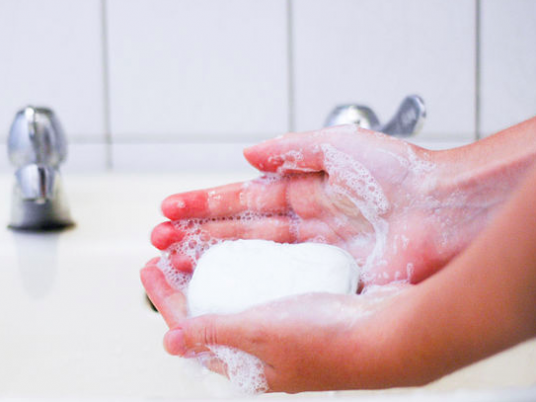 The Boldsky website has published guidelines on what to do if a family member is suspected or confirmed to have the novel coronavirus (COVID-19), and what can be done to ensure everyone's safety.
Those suspected to be ill must be kept in a well-ventilated room, with their movements around the house kept to a minimum.
Shared spaces must also be minimized.
Their clothes, bed linens and towels must be washed with hot water and detergent and dried thoroughly. Any eating utensils they used must be cleaned thoroughly after usage.
Facial masks must be provided to the suspected patient and changed every eight hours, while the patient must clean the toilet after usage.
Gloves and masks should not be touched directly and must be disposed of in a plastic bag within a waste bin.
According to the World Health Organization (WHO), those suspected to have COVID-19 must call 105 before heading to hospital, though it is preferable that anyone suffering from mild symptoms be isolated at home.
Egypt's Ministry of Health earlier in April issued guidelines on how to clean and disinfect homes and clothing to help curb the spread of the coronavirus.
In particular, the guidelines warn against shaking dirty laundry.
The ministry outlined the difference between cleaning and disinfecting, with cleaning removing germs and dirt without killing bacteria or viruses, while disinfection uses chemicals alongside water and soap to eliminate germs.
Egypt on Sunday confirmed 13 additional deaths and 126 new coronavirus cases, bringing the country's number of confirmed total cases so far to 2,065.
A hundred and fifty-nine people have died from the virus in Egypt.