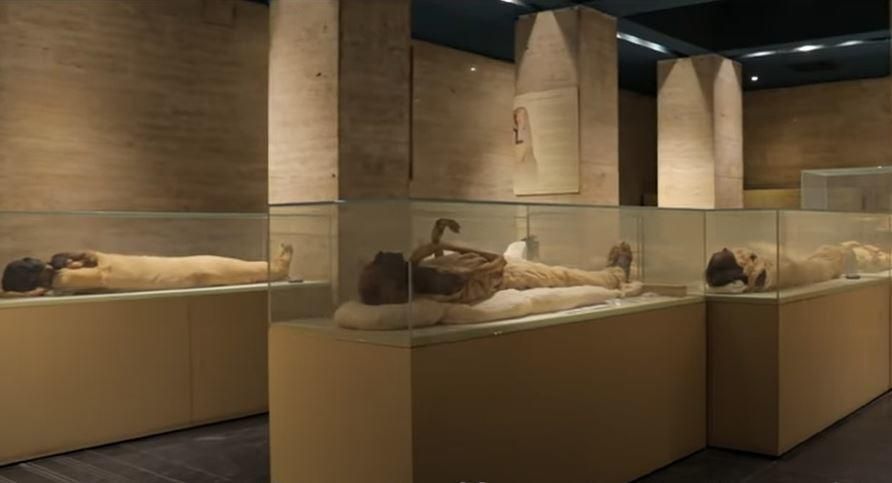 The National Museum of Egyptian Civilization is set to open its doors to visitors on April 4, while the 22 royal mummies being transferred on Saturday from the Egyptian Museum in Tahrir Square will be ready for display at the Royal Mummies Hall starting from April 18.
These ancient mummies, dating back to the 17th to the 20th dynasties include 18 kings and four queens.
They include King Ramses II, King Sagnin Ra, King Tuthmosis III, King Seti I, Queen Hatshepsut, Queen Merit Amon, wife of King Amenhotep I, and Queen Ahmose – Nefertari, wife of King Ahmose.
Ticket prices for the National Museum of Egyptian Civilization are as follows:
LE200 for foreigners.
LE100 for foreign students.
LE60 for Egyptian citizens.
LE30 for Egyptian students.
Parking prices at the museum are set as:
LE30 for private cars.
LE40 for coasters.
LE50 pounds for buses.
Tickets can be purchased in advance on the museum's website.
The website provides an overview of the museum and its archaeological importance internationally, as it is among the very few museums dedicated to displaying each stage of Egyptian civilization.
In addition to its displays, the museum features entertainment areas, restaurants, cafeterias, and bazaars selling archaeological replicas.