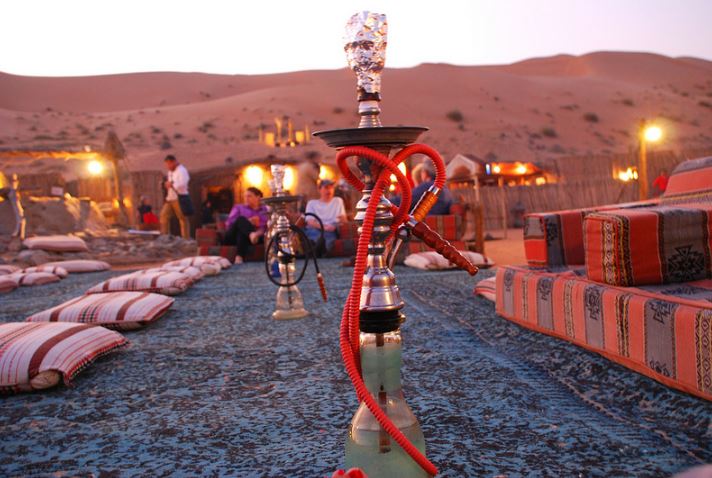 The World Health Organization's Representative in Egypt John Jabbour warned against the negative effects of smoking as it weakens the lungs and immune system, causing greater susceptibility to diseases such as the coronavirus.
Symptoms of the novel coronavirus include difficulty breathing, a dry cough, muscle pains and respiratory infection, Jabbour said.
In an interview with Ahmed Mousa on his TV show "Ala Masaolity" (On My Responsibility), Jabbour explained that smoking can lead to increased risk of chronic diseases.
"Shisha provides the best climate for the proliferation of the coronavirus," he warned.
Exercise such as sports and following a healthy diet will help confront the virus's symptoms, he added.
More positively, Jabbour pointed out that cure rates in China are now over 57 percent.
Egypt banned shisha services in public places and shut down gyms and sports centers as part of preventive measures to contain the coronavirus.
The closing of gyms and sports centers follows Prime Minister Mostafa Madbouly's orders to prevent mass gatherings, the Ministry of Local Development said, adding that the ministry is coordinating with the concerned authorities in each governorate to apply these decisions.
The minister also instructed governors to work with the Consumer Protection Agency and the Supply police to crackdown against violators.
Egypt confirmed on Tuesday 36 new coronavirus cases and one additional death, bringing the total number of cases confirmed so far in the country to 402.
Twenty people have died from the virus in Egypt, as well as two senior military officers. The latest death announced on Tuesday is of a 54-year-old Egyptian woman from Alexandria.
Twelve previously confirmed cases registered in Egypt, including three foreigners and nine Egyptians, were discharged from the hospital on Monday, bringing the total number of fully-recovered cases to 80 so far.