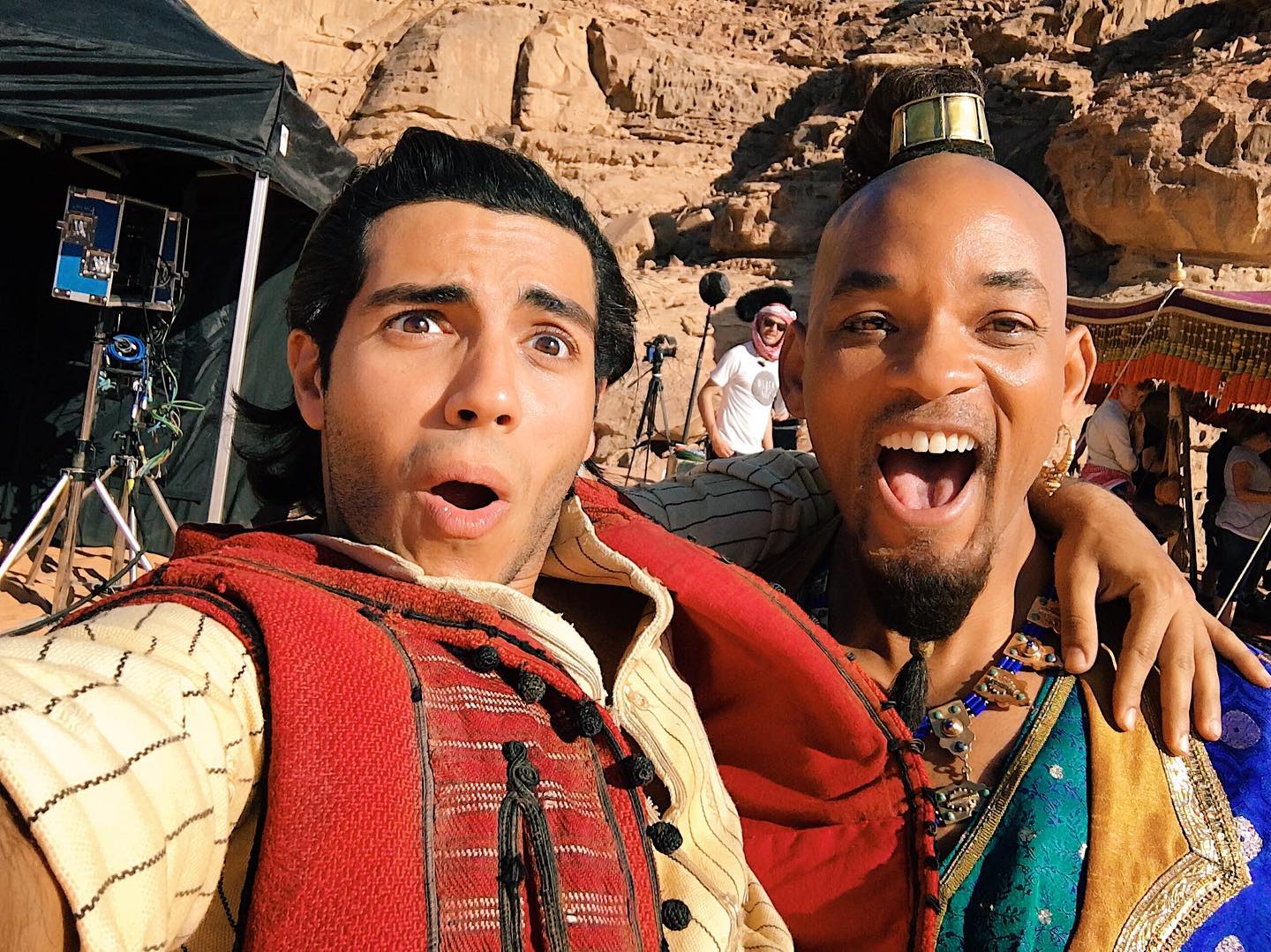 American actor Will Smith recently responded to Egyptian-Canadian actor Mena Massoud's latest comments about not getting a single audition since "Aladdin" (2019), offering a message of support for the young performer.
"He is a spectacular actor, and he has nothing to worry about," said Smith, who co-starred with Massoud in Aladdin.
Massoud recently said he hasn't gotten a single audition since Disney's Aladdin, which earned $1 billion in revenues.
"I'm kind of tired of staying quiet about it," he told The Daily Beast.
"I want people to know that it's not always dandelions and roses when you're doing something like 'Aladdin.' 'He must have made millions. He must be getting all these offers.' It's none of those things. I haven't had a single audition since 'Aladdin' came out," he added during the same interview.
He clarified that beating 2,000 other actors to get the iconic role doesn't mean that producers are knocking down his door for new auditions.
"I'm not expecting you to be like, here's Batman. But can I just get in the room? Like, can you just give me a chance? So it's not always what you think," he pleaded.
Directed by Guy Ritchie, Aladdin is a re-adaptation of the much-loved 1992 animated film of the same name starring the late comedian and actor Robin Williams as the Genie.
The film was remade in 2019, with Will Smith playing the iconic role of the Genie, and the movie featured mind-blowing special effects and eye-popping colors that captivated audiences around the world.
Massoud was selected to star in the Aladdin remake, beating hundreds who auditioned for the role.
In a previous interview with ET, Massoud described feeling starstruck when he first met with Smith.
For his part, Smith described Massoud as a bold dancer during the interview, adding that they both thoroughly enjoyed their performance together in the musical number "Friend Like Me."
Massoud has been featured in eight movies, including "What Happens Next," "Ordinary Days," "Final Exam," and "Let's Rap." He was born in Cairo to Egyptian Coptic Christian parents, later emigrating to Canada. Massoud relocated to Los Angeles two years ago.
Photo credit: Will Smith's Facebook page