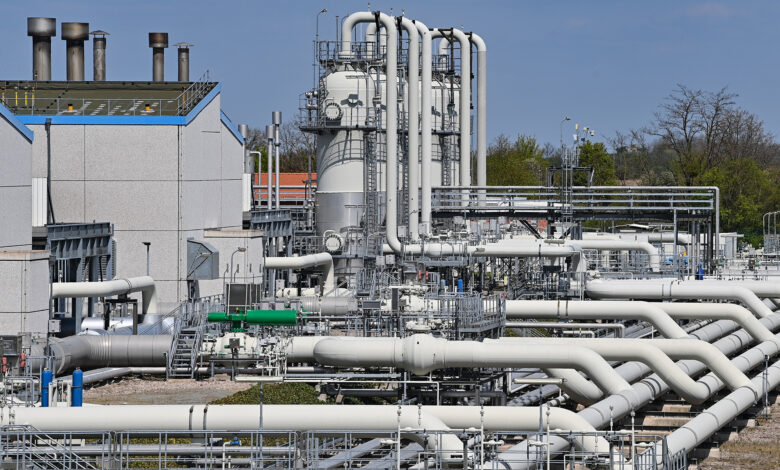 The German 'Wintershall Dea' company operating in the field of research and exploration for gas and oil in Egypt, discovered a new gas field in its concession area in eastern Damanhur in the onshore Nile Delta.
Profit shares in the region in Cooperation with the German company and  Chiron Energy and Ina Energy and the Egyptian Natural Gas Holding Company (EGAS) are split 60/40.
With more of a share going to the Egyptian company.
The discovery will be evaluated to serve as a link with nearby infrastructure in Disouq Petroleum Company (Disouco).
The Disouq Petroleum Company (Disouco) operates the Disouq gas project.
It is the joint operating entity between the German company and the Egyptian petroleum sector, represented by EGAS.
"This discovery is an exciting successful move forward in one of our key exploration areas and thanks to East Damanhur's proximity to our production infrastructure. We will be able to rapidly make commercial discoveries, to provide additional gas resources," George Presser, Senior Vice President – responsible for global exploration at Wintershall Dea said in a press statement, on Thursday.
Wintershall Dea is looking forward for growth in Egypt, and the new discovery is a positive indicator in this regard, Sameh Sabry, Senior Vice President and General Manager of Wintershall Dea Egypt, said.
At a time when the need for additional energy resources increases in Egypt, regional countries and the world, the company is doing its best to provide other new quantities of these resources, he added.
Wintershall Dea began exploration in eastern Damanhur in November 2021, and the new discovery is the second exploration well under this license.