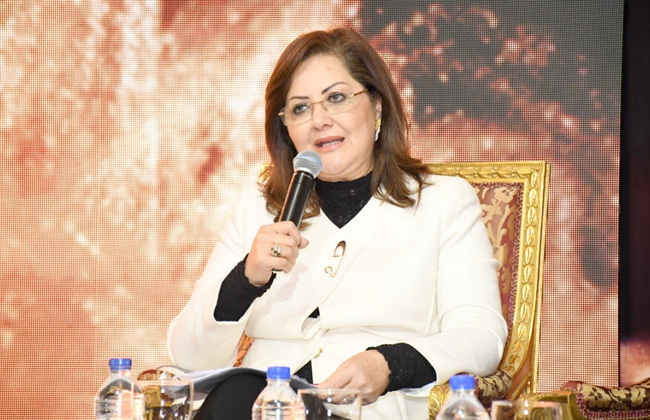 Minister of Planning and Economic Development Hala al-Saeed announced Saturday that Egypt's women hold 45 percent of total governmental jobs compared to the global average of 32 percent.
During a speech at the "She Can" event at the American University in Cairo, Saeed said Egypt cherishes the economic empowerment of women as part of its Vision 2030 initiative and the state's developmental plans.
She cited how the representation of women in Egypt's bank boards rose to 12 percent in 2019 from 10 percent in 2018.
The percentage of women in executive leadership jobs is at 7.1 percent, she added, higher than the 5.4 percent average in the MENA region according to a report from Women on Board, while 18 percent of chief editors for national newspapers are women.
In light of Egypt's financial inclusion process, the minister said that the percentage of women who have bank accounts reached 27 percent according to the latest government studies, a stark increase from 14 percent in 2014.
Egyptian women also held 51 percent of the total loans directed to micro-businesses, she added, while the percentage of small projects directed to women saw a sharp increase to 69 percent last year from 23 percent in 2015.
According to Saeed, the economic empowerment of Egyptian women is crucial towards maximizing the benefit of the productive and creative efforts women put forth in achieving comprehensive and sustainable growth.
Women are key players in carrying out the nation's Vision 2030 initiative, she said.
Saeed continued by saying that Egypt has made great strides in women's economic empowerment, with the government in recent years working to create a legislative, institutional, and cultural environment conductive for economically empowering women.
Edited translation from Al-Masry Al-Youm