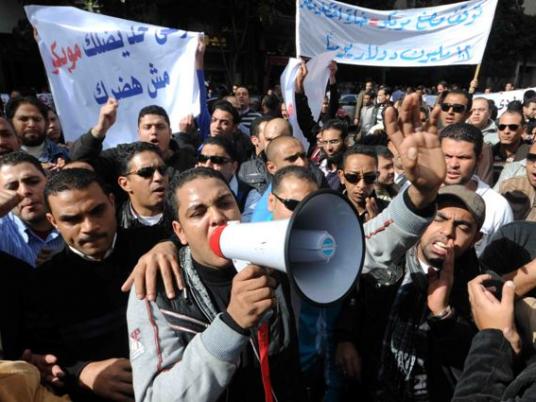 Work at Damietta's MOPCO plant will resume soon after ensuring environmental safety and offering guarantees to Senaneya villagers that there will be no negative environmental impacts, governmental sources said.
Prime Minister Kamal al-Ganzouri will hold meetings at the Investment Authority with Petroleum Minister Abdullah Ghorab, the Damietta governor and several petroleum authority officials to discuss the plant crisis.
The scientific committee formed by Mansoura University after an administrative court decree inspected the MOPCO plant to evaluate its impact on the environment and submitted its report to court.
However, the report denied any negative environmental effects produced by MOPCO, whose investments in the factory exceed US$350 million.
MOPCO workers had earlier filed complaints against the Damietta governor and the cabinet. They demanded suspending expansion on the plant for violating environmental laws.
On 13 November, Egyptian authorities shut down MOPCO Petrochemicals Company in Damietta Port after residents protested the plant's environmental impact. The company estimates its losses due to the decision at approximately LE650 million .
Ahmed al-Ghobashy, a member in the scientific committee investigating petrochemical plants in Damietta, prepared a report issued in December revealed that fishing of the coast of Damietta governorate is at risk due to pollution.
According to the report, this year witnessed a decline in fish production following the establishment of a number of petrochemical plants. It went on to say that expansion of the plants' activities was ongoing, and that large amounts of smoke are emitted.
It also added that waste from the plants and the port is released into the Mediterranean and the navigation channel, and that the pollution is estimated at over 3,000 cubic meters per hour, or 1.728 million cubic meters daily.
Translated from Al-Masry Al-Youm