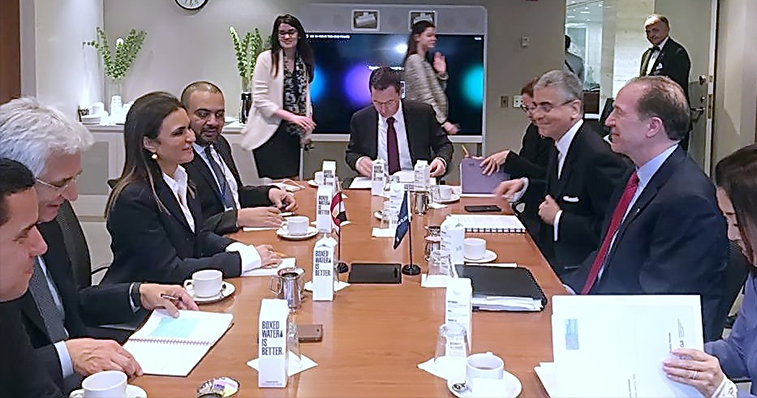 The newest President of the World Bank Group, David Malpass, announced that he is looking forward to working with President Abdel Fattah al-Sisi during his presidency of the African Union to achieve faster growth in Egypt and Africa.
Malpass stressed that Egypt is working well, as unemployment has fallen to less than 9 percent and inflation has also declined.
This came during a Saturday meeting with Minister of Investment and International Cooperation Sahar Nasr on the sidelines of the World Bank's Spring Meetings, held in the presence of Ferid Belhaj, the World Bank Group Vice President for Middle East and North Africa, and Marina Wes, the Country Director for Egypt, Yemen and Djibouti.
The two sides discussed supporting Egypt in transport and infrastructure projects, small and medium enterprises, entrepreneurship with a focus on women's projects, attracting foreign investments to Egypt and the World Bank's participation in supporting infrastructure projects in Africa under Egypt's chairmanship of the African Union this year.
Nasr said that the current focus will be on women's projects, as the World Bank President stressed the importance of the full integration of women in the economy, especially in small enterprises and startups.
The World Bank's portfolio of investments in Egypt currently includes 16 projects worth US$6.7 billion.
Edited translation from Al-Masry Al-Youm