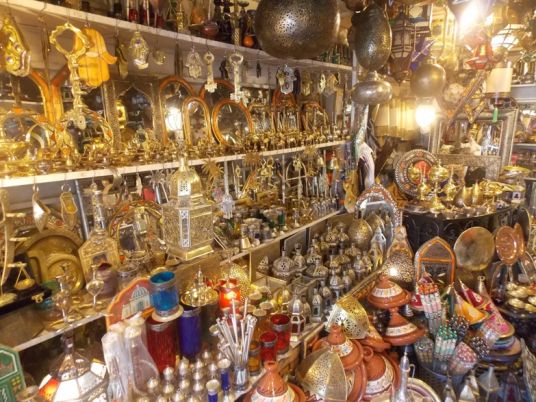 Travelers around the world are heaping praise on Marrakech, which has topped TripAdvisor's annual Travelers' Choice Awards for best destination 2015.
Known as the "Jewel of the Desert," the bustling city climbed five places to claim bragging rights to the top spot.
Award winners are determined using an algorithm that takes into account the quantity and quality of reviews and ratings for hotels, restaurants, and attractions in destinations worldwide over a 12-month period.
Alongside the cacophony of the city's marketplaces and souks, the Medina — a UNESCO World Heritage Site — teleports visitors to the Middle Ages with its cobblestone streets, ramparts, labyrinthine alleys and courtyards, while the Jardin Majorelle serves as a mid-city respite.
After Marrakech, TripAdvisor users were most enamored with Siem Reap, Cambodia and Istanbul, Turkey, which round out the top three spots.
"These world-class destinations chosen by our community are rich in history, culture and beauty and offer endless sights to explore," said Barbara Messing, chief marketing officer.
Other notable movers on the list include Cape Town, Africa, which leapfrogged nine places to crack the top 10 list, as well as Siem Reap, which jumped seven spots to take second place.
Meanwhile, Rome seems to have lost its luster as the popular tourism hotspot was the biggest loser, falling five places from 2014.
This year, TripAdvisor has also compiled travel and shopping guides for top-ranked destinations along with hotel suggestions.
The most popular, top-scoring hotel for Marrakech is the Riad Noir d'Ivoire, a boutique hotel hidden within the Medina, decorated in sumptuous Middle Eastern colors and fabrics.
Here are the top 10 destinations for 2015, according to TripAdvisor users:
1. Marrakech, Morocco
2. Siem Reap, Cambodia
3. Istanbul, Turkey
4. Hanoi, Vietnam
5. Prague, Czech Republic
6. London, England
7. Rome, Italy
8. Buenos Aires, Argentina
9. Paris, France
10. Cape Town, South Africa