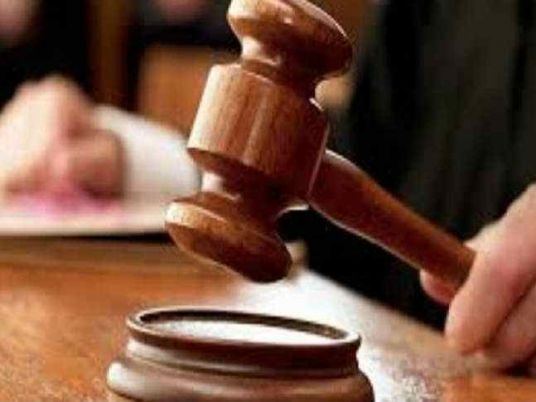 Media and intellectual figures have voiced discontent with a three-year sentence handed down on journalist Fatema Naout on Tuesday over charges of blasphemy.
Naout was found guilty of insulting Islam after one of her Facebook posts in 2014 described the Islamic ritual of slaughtering sheep and distributing their meat to the poor during the Eid al-Adha feast as a "massacre".
Her lawyer, Sherif Adib, told satellite TV channel CBC after the verdict that he had corroborated his pleading before the court with opinions by scholars at al-Azhar, the Islamic World's highest Islamic academy, who said her opinions did not constitute an action of blasphemy. He revealed that he would appeal the verdict.
Former culture minister Gaber Asfour compared the verdict to an action of "vigilantism" that is at odds with free thinking provisions in the constitution. "The Parliament is required to perform its role in canceling such lawsuits," he told CBC. "Blasphemy laws were introduced during one of Egypt's backward cultural stages."
Cinema director and MP Khaled Youssef also demanded legal changes to prevent such "shocking" verdicts. "All opinions should be respected, including those that conflict with social values," he told the same channel.
"The real problem is not in an opinion, but in the people who interpret that opinion," veteran TV presenter Mofid Fawzi told CBC. "For me, I do not want to be intimidated."
Edited translation from Al-Masry Al-Youm