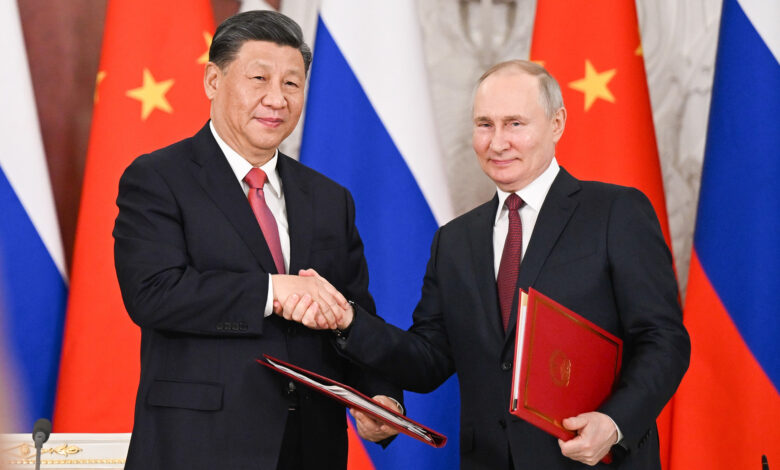 Russian President Vladimir Putin and his Chinese counterpart, Xi Jinping, did not discuss a Kyiv-proposed peace plan to end the war in Ukraine during their visit this week, Kremlin spokesman Dmitry Peskov said Wednesday.
Peskov said that Kyiv's proposal was a matter of Sino-Ukraine relations.
The 10-point peace plan was first presented by Ukrainian President Volodymyr Zelensky in a video at a meeting of the Group of 20 nations in November.
The steps include a path to nuclear safety, food security, a special tribunal for alleged Russian war crimes, and a final peace treaty between Russia and Ukraine.
Xi spent three days Moscow this week. His visit ended with Beijing and Moscow concluding more than dozen agreements bolstering cooperation in areas from trade and technology to state propaganda, according to a Kremlin list. The leaders' central statement focused on how the two countries would "deepen" their relationship.
However, the two sides failed to move the needle on bringing a resolution to the war.