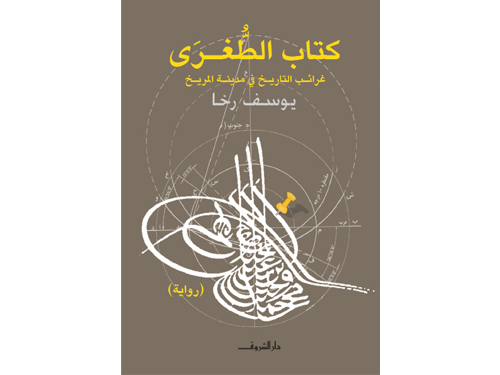 2011 was a year when many books didn't get sufficient attention as publishing was disrupted in Egypt and elsewhere. Many novels, such as Youssef Rakha's debut "Book of the Sultan's Seal," came out at inopportune moments. And a number of authors said they tossed out works-in-progress and started new books. But 2011 was nonetheless a year when a number of interesting books came out. The authors below list their favorites:
Nagat Ali
Perhaps because I'm a poet and I research modern literary criticism, I prefer to read literary and critical studies. But I can say this year saw the release of many good novels, the best of which was the novel "Embrace at the Brooklyn Bridge" by Egyptian author Ezzedine Choukri Fishere. That's because, in my opinion, this important novel poses existential questions and addresses humanity's deep alienation, as well as many other thorny questions.
Also, there's the novella of Egyptian writer Ibrahim Aslan, "Two-bedroom Apartment," as well as Egyptian Haitham Wardani's "Daydream."
Mansoura Ezz Eldin
One of the books that caught my attention in 2011 was a novel by the Lebanese poet Abbas Beydoun titled "Album of Loss." This novel raises questions about time, love and the body through the device of a diary and its relationship to the narrator. There is also the book "Tripoli: God's Square and the Port of Modernity" by Lebanese novelist Mohammed Abu Samra. It depicts transformations undergone by the Lebanese city of Tripoli over the decades, from the left to Salafism, and depicts the complex issues surrounding Islam and modernity. I also admired the collection of short stories "Daydream," by Haitham Wardani, set in the city of Berlin and far from a cliche about the relationship between East and West.
And, one of the most important novels I read in 2011 was the novel "The Sultan's Seal" by novelist and poet Youssef Rakha; I think it represents a significant shift in writing in Egypt.
Away from work, I read a short-story manuscript titled "Morning Occurrences" by young writer Inas Haleem, who I see as a promising new voice.
Hamdy El-Gazzar
I really have no books to list! But oh, yes, I would love to list some books and magazines about the Egyptian revolution:
1. "Al-Kitaba Al-Ogkra" magazine, the special edition entitled "The Book of Revolution"
2. Ibrahim Abdel Meguid's "Every Land Has a Birth"
3. "Waghat Nazer" magazine, three editions about revolution
Ahmed Naje
I would just add "The Sultan's Seal," by Youssef Rakha.
Youssef Rakha
None of my 2011 discoveries were recently published when I made them. I will mention just a few: Finding Roberto Bolano's "2066" and "The Savage Detectives," mainly, but other books by him as well, was my literary event of the decade; a true soul mate, hitherto unknown. I also read more Coetzee, whose "Disgrace" had underlined for me the limitations of the fantastical. "Summertime" and the amazing "The Master of Petersburg," which stars Dostoevsky and whose message — like that of all serious writing, I suppose — is that literature is the purpose of life.
"The Looming Tower: Al Qaeda and the Road to 9/11" by Lawrence Wright gave me invaluable insight on Saudi-American relations and the role of "the Arab Afghans," or rather lack thereof. The 50th anniversary definitive edition of Burroughs's "Junky" and "The Invention of Solitude" by Paul Auster were both very enjoyable rereads; I guess the only purpose of reading them at this point in time was to reaffirm the depth and variety of American culture. I came across nothing of note in Arabic apart from my own "Book of the Sultan's Seal."
Mahmoud Khiralla
The most important book I've read this year was "Egypt's Revolution" by Samir Ameen. As for literature, I loved the short-story collection "The Story of a Man: Whenever He Dreams of a City, He Dies In It" by Tareq Imam, as it depends on a unique imagination.
Also, I enjoyed the autobiography "A Long Way Gone: Memoirs of a Boy Soldier" by Ishmael Beah. He wrote of his journey through the civil war in Sierra Leone, where he became a boy soldier and lost everything: his family, home and friends and became addicted to drugs.
The only poetry book that I liked was the anthology "Solitary Prey. "
Tareq Imam
This year featured a new publishing phenomenon that delighted my eyes, as several comic books and magazines were released. For me, the most magnificent of them was "Tok Tok." I consider it an important achievement for independent cultural organizations in a year that was really tough on publishers. The magazine reflected on ongoing events and captured the moment with a very high quality gloss.
Also, the graphic novel "18 Days," by Mohamed Hisham Obayah, which is a rare work of art, didn't garner any support as most publishers worry about the high cost of publishing graphic novels.
Among novels, I see "Rawan's Vacation" by Abdu Gobair as the top novel for the year, as his narration was really fabulous. After that comes "The New Testament" by Khaled al-Berry, with its highly experimental text.
Mo'men Mohamady
Only "I'll be What I Want" by Hamdy Abdul Raheem, caught my eyes, as it achieves a balance between fun and benefit. It deserves to be considered one of the classic Arab novels.
Fatma Qandil
"Sayed al-Ahl Agenda," by Ahmed Sabry Abul Fotouh, is my choice: Its language and construction are like gunshots. It made me feel as though I'm looking through a lens and watching the Egyptian revolution with full neutrality, although still inside it. The novel takes a bird's eye view of the revolution, telling us how marginalized and oppressed peoples saw this huge event. Those who were tools and victims toppled a regime that stood for decades.
Sammar Nour
"A Single Tattoo,"by Saad Al-Qersh, was the dearest novel to me. It takes place in the days of digging the Suez Canal and tells the story of Waheed, an opponent of slavery. Waheed was a solitary revolutionary in his time, and unfortunately his story ends with failure. This seems to be our situation before the 25 January revolution, although with a different ending.
Amir Tag El Sir
I'd choose "In Love with a Sterile Woman" by the Algerian writer Samir Kacimi. It's a beautiful novel written about night life, with many characters representing the Algerian community. Also, Kacimi's thoughts are clear, and he uses a rich language.