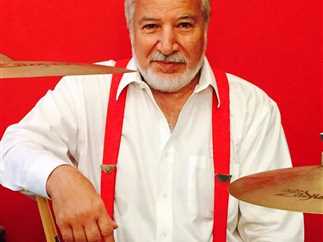 Egyptian composer Yehia Khalil will give a concert at eight pm on Friday, January 21, at the Small Hall at the Cairo Opera House.
The program includes a group of his own compositions from his recent tour in the US in Chicago Humboldt Park on the occasion of the UN International Day of Peace.
Khalil performed at the Chicago International Music Festival his compositions which are characterized by a unique artistic character that blends Egyptian music and jazz music.
During Khalil's concert, a number of promising voices will sing international jazz compositions, as well as selections of the most famous Arabic music melodies.
Khalil was amongst the first to introduce jazz music to Egypt and the Middle East.
His artistic journey continued over decades, during which he succeeded in forming a wide local and foreign audience base of various age groups, giving more than 5,000 concerts in 200 cities around the world.