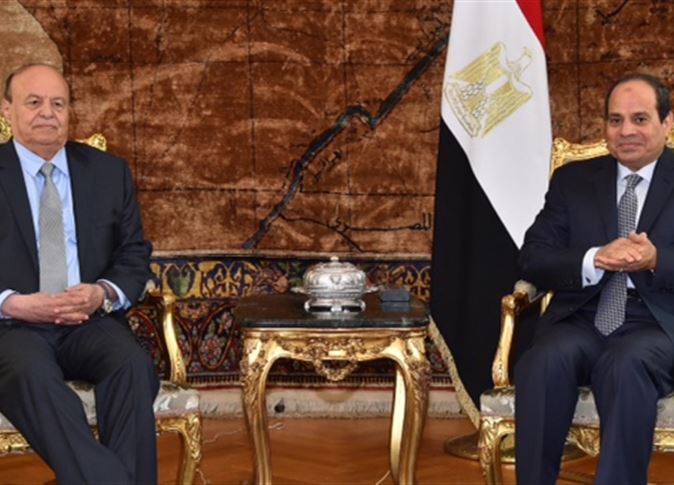 Yemeni President Abd Rabbuh Mansur Hadi has asked his Egyptian counterpart Abdel Fattah al-Sisi for more Egyptian naval units to protect Yemeni ports, Yemeni Foreign Minister Riad Yassin told newspaper Asharq Al-Awsat on Thursday.
Yassin added that President Sisi called for a political solution for the Yemeni problem because the infrastructure would be destroyed completely if the conflict continues.
Hadi arrived in Cairo on Wednesday to attend the opening of the New Suez Canal.
Edited translation from Al-Masry Al-Youm