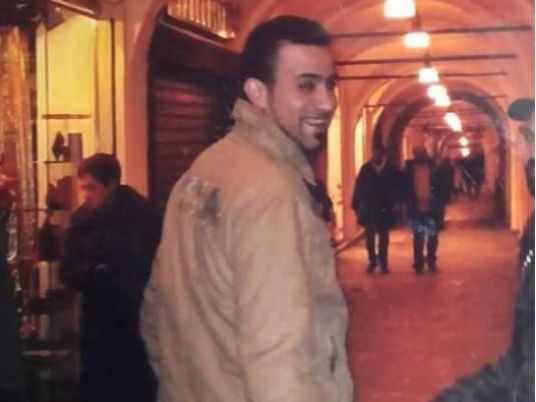 A young Egyptian expatriate was found dead on Saturday evening in the Italian city of Naples, with signs of torture on his face and bruises to the head and jaw, said an Egyptian Ministry of Foreign Affairs (MFA) spokesperson on Tuesday.
The 32-year-old Mohammed Sobhi Ibrahim Baher had been living in Italy for 10 years, unable to visit Egypt due to trouble with his papers, according to a post published earlier on a facebook page entitled, "Egyptian Expats in Italy," (viewable here).
A relative of the victim posted a message on the page saying that Baher went out for a coffee and never came home. His friends phoned him several times but when he did not answer, they called the police. He was found by the police a day after his disappearance, beaten to death on the railway track," said the post.
According to the MFA, the Egyptian Embassy in Rome was informed that the body of an Egyptian man had been found on a railway track in Naples. The MFA spokesman added that a relative of the deceased, Ibrahim Ali Yunus, notified the embassy in Rome of the incident on May 3 after being called by Naples Police Department to claim Baher's body and personal belongings.
Initial investigations into Baher's circumstances in Italy and a passport found on his person suggest that he immigrated to the country illegally in 2006.
The MFA said the Egyptian Embassy in Rome is closely following the case and intends to send a detailed report to both the MFA and Italian security authorities, urgently requesting to receive a write-up on the incident and the autopsy results, to enable the swift repatriation of Baher's body to his family in Egypt.
Adel Moawwad, an Egyptian man who went missing in Italy last year, is just one of thousands of missing persons in Italy — many of them murdered — according to Mohamed Hanout, a member of Italy's Egyptian community.
In an interview with TeN TV on Saturday, Hanout said that 30,000 people, both Italians and foreigners, have disappeared in Italy over recent decades, their whereabouts unknown. "A large number of Egyptians are hidden in Milan," said Hanout. "Many Egyptians call me to report on relatives who have gone missing for periods of seven or eight years."
On a similar scenario, last week a young Egyptian named Sherif Adel Habib was found in a car with severe burns that lead to his death in a London hospital, after a fire broke out in a residential building in the London district of South Hall.