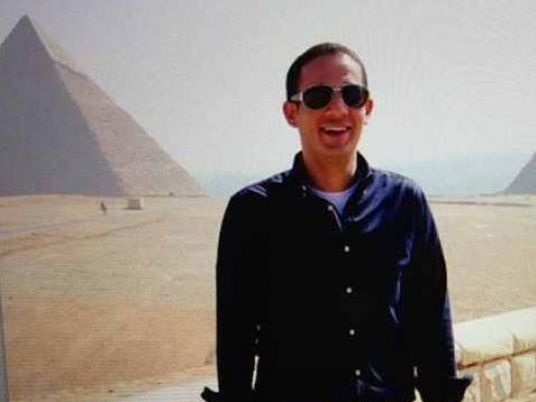 A young Egyptian Egyptologist, Ahmed Al Fayed, has decided to single-handedly defy Egypt's tourism slump.
With the launch of a campaign entitled "Let's open the gates to Egypt", Fayed aims at reviving the Egyptian tourism industry through his own efforts.
The 33-year old comes from a family of tour guides who have been in the tourism industry since 1890. The family company has been battered by the impact of the recent political upheaval, seeing year after year of bad trade. The tourism industry, once the second highest source of income for Egypt, has plummeted from US$14 billion in 2010 to just $4 billion.
Five years with no income was not easy for Fayed, but he refused to watch the long-established family business and his own career slip through his fingers.
Gathering his expertise and English-language skills into one, he travelled to Australia in 2015, where he gave a free lecture on Egyptian history at the Museum of Sydney. Australian friends helped him to cover the price of accommodation and plane tickets.
"I can't say this trip was fruitful, because people's feedback was modest," Fayed told Egypt independent.
Nevertheless, he did not give up, trying again in March 2016.
"This time I did everything by myself. I sent an email to the museum requesting a new lecture slot and they were very enthusiastic. Then I launched a Facebook event telling the public about my vision. It went viral and as a result I managed to get financial support for my accommodation and flights."
The second lecture was more comprehensive, shedding light on modern Egyptian history too.
"The name of the lecture was, 'Egypt from past to present'. I presented Egyptian ancient and modern history from the eyes of a young Egyptian living in the country. I also raised the issue of Egypt's deteriorating tourism industry following the two revolutions," he explained.
The lecture garnered a lot of support for Fayed's cause, one woman telling him she and her family were inspired to visit Egypt after his talk. On the day after the lecture, the museum published an article saying they had been "awestruck" by the presentation.
"What I did is very simple. Any person who loves his country and is sufficiently qualified to give lectures and speaks English fluently can do the same thing," said Fayed.
Turning publicity into bookings
While Fayed's museum presentation was well received, he has not found it so easy to translate the PR into actual tourism revenue, deven with the help of social media.
In an attempt to reach a wider audience, he has set up a Facebook page offering full assistance to potential tourists wanting to discover Egypt through the eyes of young Egyptians. Upon arrival in Australia, Fayed found seven young Egyptians had sent him Facebook messages offering to assist him with his project, but the response from Australian tour operators was less enthusiastic.
He emailed several Austrialian companies to see if they would arrange trips to Egypt, but the response was disappointing for various reasons. Among the main reasons given for their reluctance was fear concerning the security situation in Eygpt.
Only one company agreed to help out, and is now preparing the paperwork for two families to visit Egypt in few days, with six other families expected to visit in June.
"I've also contacted a big company there to arrange trips with larger groups of tourists and I'm waiting for their reply," Al Fayed said.
Despite his social-media profile and museum presentation, Fayed has not yet received any feedback from the Ministry of Tourism or the tour guides' syndicate.
"I really don't know how to reach them, because they usually don't respond to emails," he said.
"No expectations, no disappointments," Fayed sighs.
He says that he is working on spreading his message even further, hopeful that his project will eventually bear fruit. He plans to give similar lectures in other countries, starting with England and Austria.
"I've already emailed some museums there. Maybe not all of them will respond, but at least few will," he said.