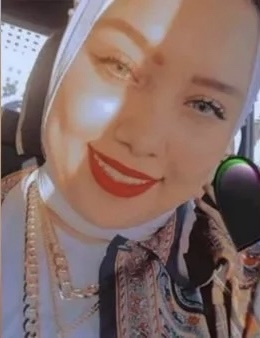 A young woman in Port Said was murdered on Monday by her fiance, the latest addition in a series of similar crimes that has shocked Egypt and the Arab world.

Local media reported that Kholoud al-Sayed was killed by a man who strangled and stabbed her after she turned down his marriage proposal.
The Port Said Security Directorate was alerted to the crime after receiving a report that the victim had been transferred to Al-Nasr Hospital.
The crime took place near the al-Hadidi Buildings area on Eugenie Street east Port Said, where passers-by were shocked to see a young man holding a girl, kicking and slapping her, then suffocating her with both hands until she died.
Authorities arrested the killer, and the Public Prosecution initiated investigations.
Eyewitnesses confirmed that the killer was the girl's fiancé and worked with her in the investment area, and they were expected to marry soon.
Senseless killings
This is the fourth crime of its kind in Egypt within only five months, following the murder of Naira Ashraf who was slaughtered by her colleague at the Faculty of Arts, Mansoura University, Mohamed Adel, after she refused to marry him.
Sharqiya Governorate witnessed a similar incident where another girl named Salma Mohamed Bahgat was stabbed and slaughtered by her colleague at the Faculty of Mass Communication after her family refused his marriage request.
And in the village of Toukh Tanbasha in Menufiya Governorate, a young man named Ahmed Fathy Omaira shot a woman to death after her family turned down his marriage request.
After killing her he committed suicide with the same weapon, and his body was found the next day.