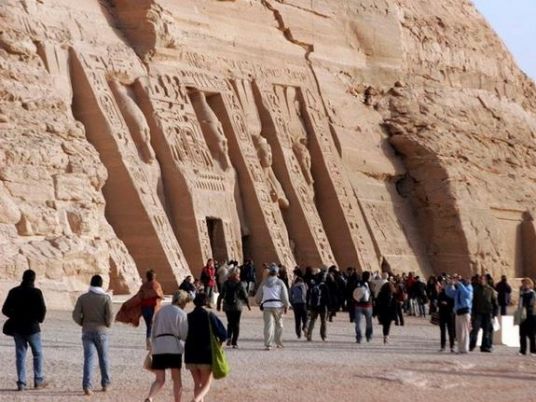 Tourism Minister Hesham Zaazou said his ministry's plan for 2014 is to restore 2010's record of 15 million tourists which had contributed to Egypt US$12.5 billion.
Zaazou told Kuwaiti newspaper Al-Watan, in statements published Saturday, that the plan focuses on tourism exporting regions, such as Western Europe and the Middle East, besides increased cooperation with tour organizers at those regions and flight companies across the world.
Zaazou said 2014 will see extra measures to embolden tourism cooperation with Gulf countries, which includes talks for direct air routes between those countries and Egypt's tourist destinations.
He said 64 offers had been received as for gigantic undertakings in Ain Sokhna which are scheduled to be assigned in April. Those include therapeutic and residential tourism, as well as a route linking the regions of Ras Sudr, South Sinai and Ain Sokhna.
Two big projects will also be implemented in Safaga and another south of Marsa Alam.
Zaazou noted that tourism makes 11.3 percent out of Egypt's GDP and employs 12.6 percent of the country's workforce.
Edited translation from MENA