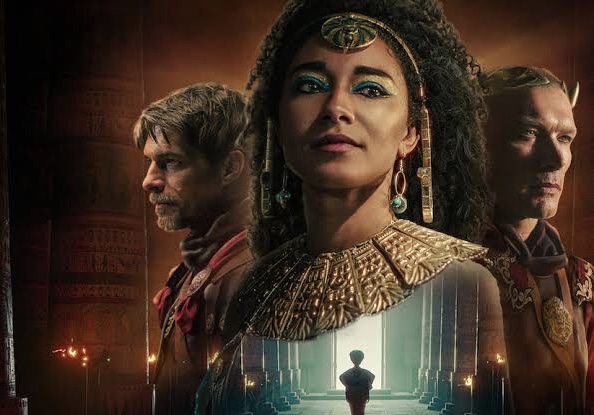 Egyptologist and former Minister of Antiquities, Zahi Hawass, called on the Egyptian United Media Services company to produce its own film to combat Western lies about Queen Cleopatra VII, the last Ptolemaic ruler of Egypt.

In a Sunday telephone conversation with Mohamed al-Baz on Al-Nahar satellite channel, Hawass stressed that this new Cleopatra biography by Egypt must be shown to the whole world in English, and air on international channels such as the Discovery Channel.
Hawass noted that a 15-year-old high school student published a film he made on social media about Queen Cleopatra, in response to the Netflix movie where Cleopatra was depicted as black.
He added the film will be published on May 10 on YouTube.
'They are stealing my culture'!
Egyptian satirist and journalist Bassem Youssef slammed Netflix's "Queen Cleopatra", calling it a falsification of history after it released the special trailer for the documentary series which revolves around the Queen Cleopatra VII, the last
Youssef Tweeted: "People from West Africa and other nationalities agree with the point of view that I put forward. It is very important when we defend our point of view or our history that we do this with politeness and respect for other civilizations."
"It is never true that while we defend our history we insult or underestimate other ethnicities or civilizations, that is why I insisted that I speak with respect about the civilizations of West Africa, because these people are not our enemies and they will respect us when we respect their history."
One of Netflix's most disliked trailers
The "Cleopatra" documentary trailer officially has become one of Netflix's most disliked trailers, on YouTube, with more than 250,000 dislikes, which forced Netflix to close comments on the trailer, in an attempt to control the accusations brought against it of falsifying history, and preventing audience from expressing their opinions, according to the Mirror newspaper's website.