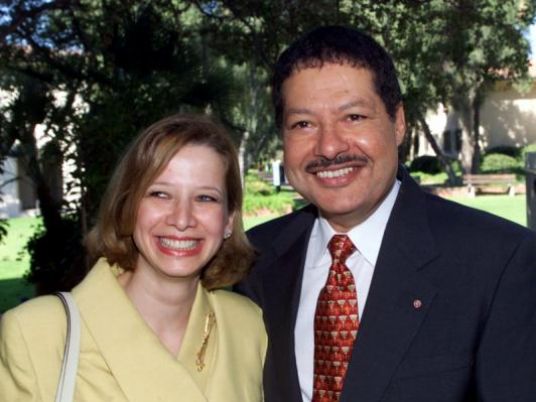 The Zewail City of Science, Technology and Innovation announced the establishment of a museum for the possessions of the city's late founder, the Egyptian scientist and Nobel Prize laureate Ahmed Zewail, at the city's headquarters in the 6th of October city.
The CEO of Zewail City Mahmoud Abd-Rabbo, said that the museum will house a large number of the holdings of the Nobel winning scientist Zewail and his inspiring scientific journey.
The widow of the late scientist and his trip partner, Dima al-Faham, decided to send all his private and unique belongings in his home in Los Angeles to the headquarters of Zewail City to display them in the museum that the city is currently preparing, he added.
The museum will be ready for opening in conjunction with the completion of construction and equipment of the second phase of the city, which includes an academic building and an area of 110,000 square meters equipped with the highest scientific standards.
For the second year in a row, Zewail City maintained its lead among Egyptian universities in the first place according to the classification of the British Times and the tenth in the Arab world, despite the passage of only nine years since its launch.
Zewail City became the first Egyptian university to succeed in obtaining international accreditation for some of its programs in the field of engineering and science from the American accreditation body ABET.