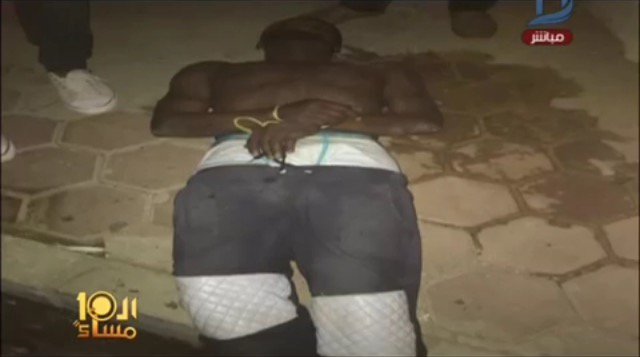 Last Friday night a young man believed to have been under the influence of synthetic drug flakka, attacked and bit a young boy several times on the neck in the streets of New Cairo, with witnesses describing the bizarre incident as zombie-like in nature.
The assailant, a Nigerian national, was in the street in the Third Settlement of New Cairo where three boys were playing football. Witnesses said that the attacker suddenly came over and started biting the boy after asking them to pass him the ball — to which they refused.
According to the victim's testimony, when he refused to pass the ball to the man, he came over and started violently biting him in the neck "exactly like an animal attacks prey."
Witness testimonies, quoted in newspapers and on TV, described the scene as being like out of a zombie movie.
The victim's father said in a phone interview to the privately-run TV channel of Dream that he rushed to the scene of the attack when he heard his son screaming loudly.
"I rushed directly to the incident place where I found the young Nigerian man violently biting my son and anyone who tried to approach him , exactly like a zombie, so I started to use any thing I could find to hit the man — my son was bleeding severely," the father said.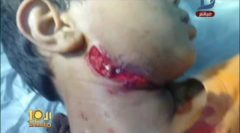 Psychiatrists and psychologists told the media that the attacker was believed to have been under the influence of the dangerous synthetic drug flakka.
Flakka started gaining notoriety in Florida in 2015. Videos of people acting strangely, running naked in public and talking nonsense were appearing online.
The pharmaceutical name for the designer drug is a-Pyrrolidinopentiophenone – otherwise known as a-PVP or alpha-PVP – a chemical compound originally synthesized in the 1960s.
The US Drug Policy Alliance calls it "second-generation bath salts." Flakka comes as a foul-smelling white or pink crystal that, according to the National Institute on Drug Abuse, can be snorted, eaten, injected or vaporized.
The Texas Poison Centre Network explains that the active chemical of flakka can cause "excited delirium," which results in hyper stimulation, paranoia, and hallucinations that can lead to "violent aggression."
The New Cairo incident ended when residents of the street managed to apprehend the attacker and tie him down following a fight. He was taken to a police station where preliminary investigations allege that the man was enjoying biting the boy and was ready to bite anyone who crossed his path, according to local media.
The victim was taken to hospital for treatment.