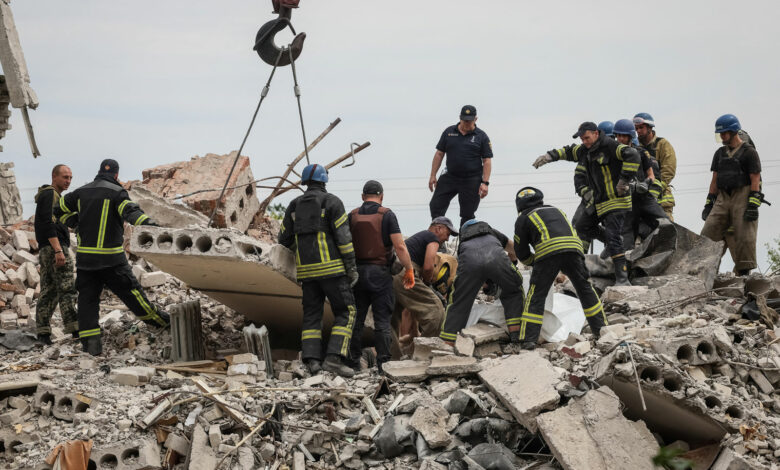 Ukrainian emergency services say the number of dead after a Russian rocket strike against an apartment building in the Donetsk region has risen to 15.
The State Emergency Service said that as of 1pm local time on Sunday, 15 bodies had been found and five people rescued from the rubble of the apartment block in the town of Chasiv Yar.
"Language contact was established and maintained with three persons under the rubble, measures are being taken to rescue them," it said.
"According to preliminary information, 24 people including one child may still be under the rubble," the emergency service said.
What happened? The apartment block was hit on Saturday evening. The town has seen a growing number of Russian missile and rocket attacks as Russian forces try to gain ground in Donetsk.