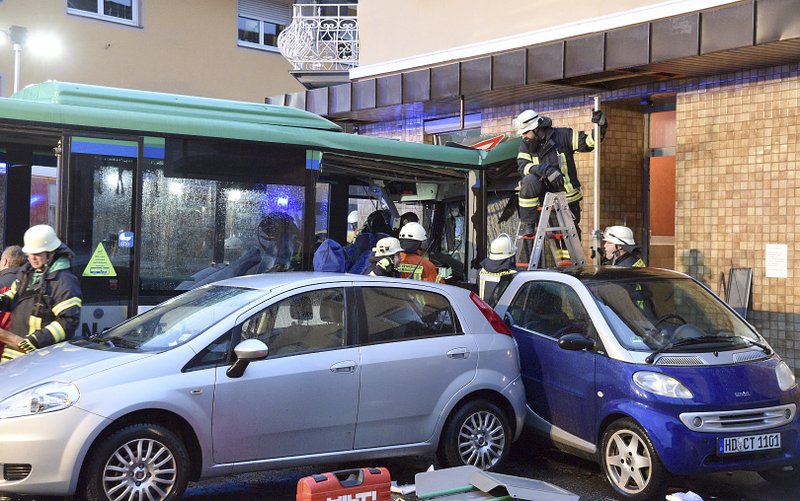 Police in southern Germany say a school bus has rammed into a house without braking, injuring 21 children.
Mannheim police spokesman Christoph Kunkel said Tuesday three helicopters helped bring the children, including six with serious injuries, to the hospital for treatment.
He said the bus crashed into the side of a house in the town of Eberbach, about 50 kilometers (30 miles) east of Mannheim, just after 7 a.m.
He says the cause of the accident isn't immediately clear but that police are interviewing the driver of the bus.
The bus was full at the time of the accident but police didn't have specifics on how many children were on board.
Kunkel says a wide area around the accident scene has been shut down as the incident is investigated.