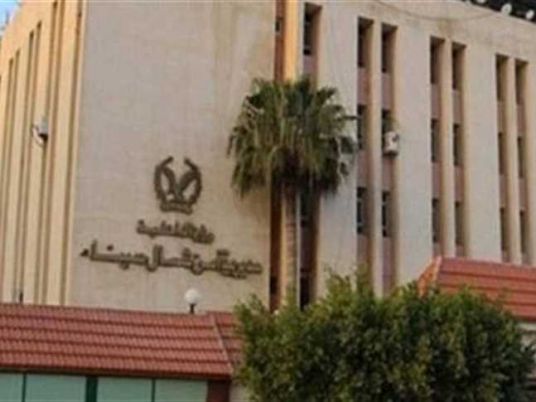 More than two months after the beginning of the comprehensive army operation to eliminate terrorism in Sinai, Egypt's armed forces released on Wednesday its 20th statement of the 'Sinai 2018' operation declaring that security forces have killed 26 terrorists as well as four 'extremely dangerous persons'. Additionally, 173 suspects were arrested in North and Central Sinai while hundreds of terrorist hubs were destroyed in the past week.
Egypt's Armed Forces destroyed three terrorism hubs, and cut off the supply for others by destroying 10 trucks loaded with weapons and ammunition. Moreover, the armed forces terminated the leader of the Central Sinai terrorist faction, Naser Abu Zokoul, in addition to four wanted members.
Eight highly dangerous terrorists were also killed in North and Central Sinai, as well as 17 terrorists, who were killed by the Interior Ministry following information regarding their locations.
74 explosive cans were destroyed during the operation, in addition to 26 of the terrorists' vehicles and 25 motorcycles. 437 storage places were also destroyed. In them there were a huge a amount of armed forces costumes and ammunition. 38 drug farms were also destroyed and a large amount of drugs was ceased.
The Sinai 2018 operation was launched on February 9 to combat the spreading terrorism in Sinai. Different branches of the army are collaborating in the operation including the Second and Third Field Armies located in Sinai.
The operation aims to confront terrorist organizations in North and Central Sinai as well, as areas in the Nile Delta, and the deserts west of the Nile Valley, according to a statement released in February.
An army source who preferred anonymity told Egypt Independent on February 11 that "the number of forces participating in the Sinai 2018 operation reached 35,000 [army personnel] with the support of Egypt's Special Forces and police."
"The operation aims to eliminate the presence of the Islamic State-affiliated (IS) 'Sinai Province'. The widespread [distribution] of the Egyptian Armed Forces in the Sinai will leave no presence to a single militant," said the source.
Since 2014, Sinai has fallen victim to a growing number of terrorist attacks carried out by IS, including attacks against the army and the police forces.