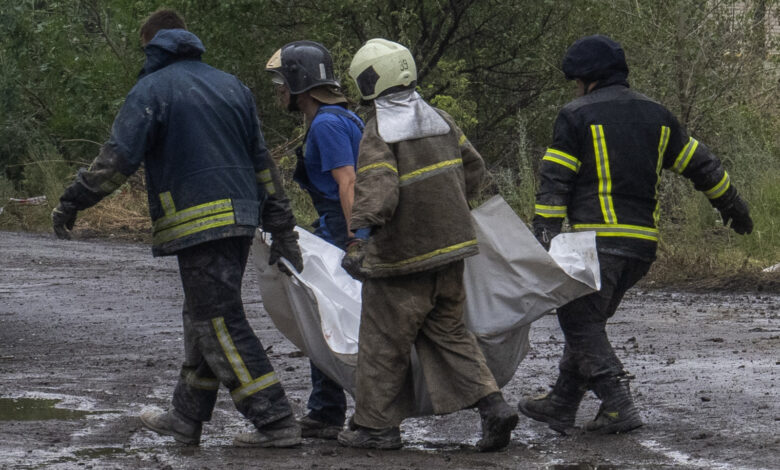 Ukraine's Emergency Services say 24 bodies have now been recovered from the wreckage in Chasiv Yar after Russian rockets hit a residential building over the weekend.
Five other bodies have been found but not yet retrieved, taking the total number of dead in the attack to 29.
The Emergency Services said on Telegram that nine survivors had been rescued from the rubble and that work to try and find more people was ongoing.
Chasiv Yar is one of several towns in Donetsk that have seen an uptick in rocket and missile attacks in recent days as Russian forces try to grind down Ukrainian resistance in the region.