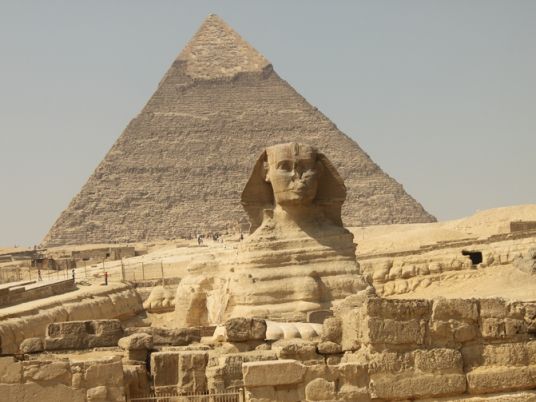 The Antiquities Ministry has completed the second phase of the development project in the Giza Pyramids archaeological area, which is planned to be inaugurated in May, Al-Borsa news reported.
Almost 99 percent of the project's second phase is finished, including an administrative building, a visitors center and an office for the minister, Al-Borsa quoted Ashraf Mohey, manager of the archaeological area, as saying.
The first phase had been completed before 2011 and included a new building for ticket offices, new gates and a wall around the area.
The new main gate is planned to be on Fayoum road instead of its current location near the Mena House hotel, he added.
According to the head of Engineering Projects Sector at the ministry, Waadallah Aboulella, the flotation of the Egyptian pound caused an increase in the cost of archaeological development projects.
He added that the cost of the second and third phases in the development of the Giza Pyramids project rose to LE90 million compared to LE69.5 million, an increase of almost 23 percent.
The Central Bank of Egypt floated the pound in November 2016, leading to a huge jump in foreign currency exchange rates, especially the US dollar which currently exceeds LE18.
The total project cost was estimated at LE349 million before the flotation decision.
The project's total expenditure has reached LE200 million so far. The ministries of antiquities and tourism are co-financing the project which started in 2009. It was scheduled to be concluded in 2012 but due to financial obstacles it was postponed until recently.