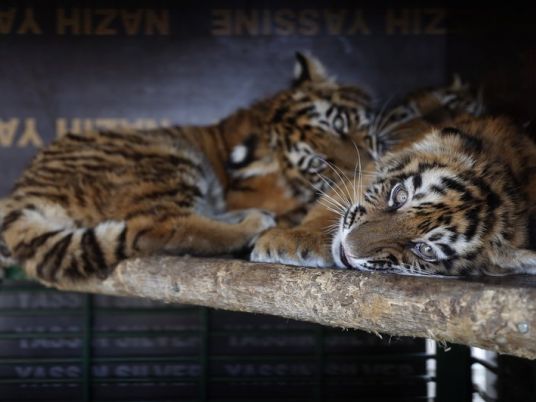 Three Siberian tiger cubs destined for a zoo in war-torn Syria were rescued by a Lebanese animal rights group after being trapped in an unmarked, maggot-infested crate in Beirut's airport for almost a week.
The tigers, which were being transported from Ukraine, arrived at the Beirut airport on March 7, inside a ventilated 0.3-cubic-meter crate, where they could not stand or move and were forced to urinate and defecate on each other, according to Animals Lebanon.
The animal rights group, which had been alerted to the shipment ultimately bound for Samer al-Husainawi Zoo in Damascus before it landed in Beirut, petitioned a Lebanese judge to release the tigers into their care the following week, Executive Director Jason Mier said.
The judge responded by issuing an order demanding the tigers be released, citing concerns for their health and welfare, the group said.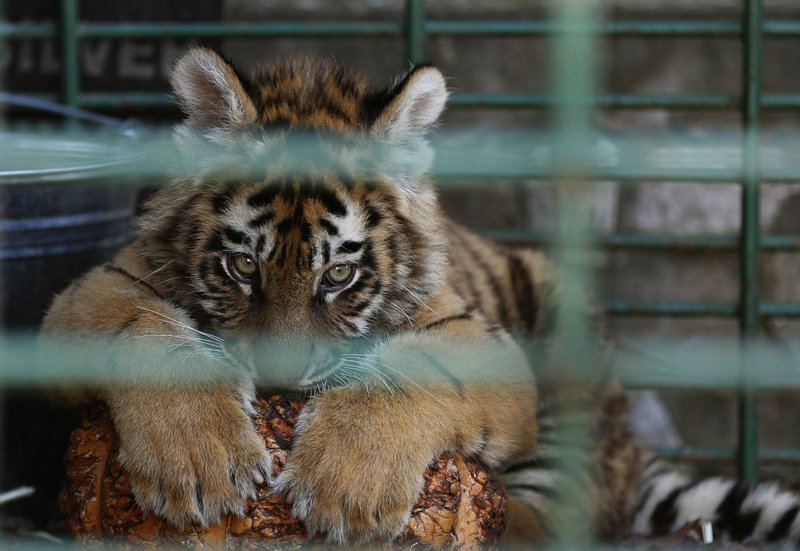 "Once we finally got them out of the box, the box had dozens and dozens of maggots crawling around in it. There were maggots all over the back thighs of the animals and around their anus," Mier said. The tigers also suffered from dehydration, according to the group.
The tigers were sent from the zoo in Mykolaev, Ukraine. Volodymyr Topchiy, that zoo's director, said the deal to send them abroad was entirely legal.
"They passed customs clearance, we have customs declarations," he said, adding that the tiger cubs were exchanged for some wildcats.
Topchiy believes problems with paperwork and bureaucracy stopped their transfer to Syria. "On the transportation boxes there were no 'up' or down' signs," he said.
He said the three tiger cubs were in one box, not separate, and the zoo dealer was stopped because of these reasons. "Authorities wanted to confiscate [the cubs]," he said.
Mier said the crate arrived with no markings and no documents, and did not meet IATA regulations nor those of CITES, the Convention on International Trade in Endangered Species, despite the fact that the four-month-old Siberian tigers fall under that category.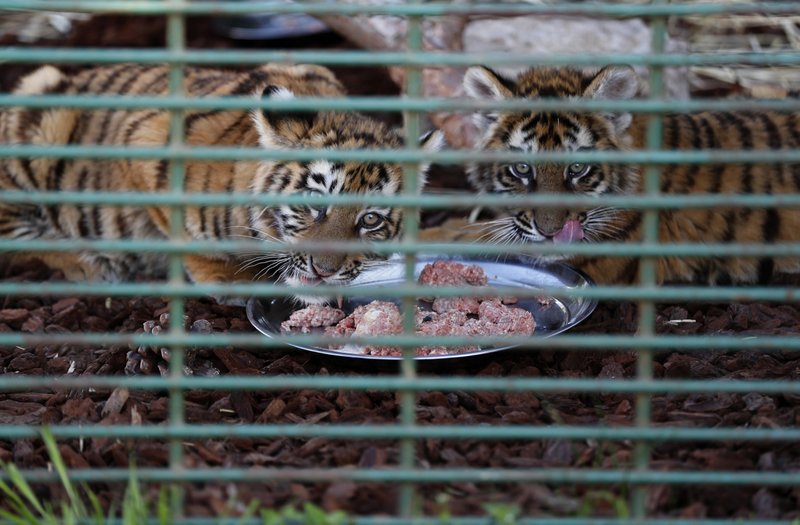 This is not the first deal that the Mykolaev zoo has made with its Syrian counterpart, and Topchiy said he is considering sending more tiger cubs there.
Lebanon enacted an animal protection and welfare law in 2015, granting animals legal rights and allowing for the regulation and monitoring of all the industries and establishments that use or sell animals to ensure that the animals are not placed in abusive environments.
The country is also a signatory to a number of international conventions regarding animal welfare, such as CITES, the main legislation against wildlife trafficking.
In August 2015, the death of a privately owned lion cub as a result of severe malnourishment prompted the Agriculture Ministry to clamp down on the sale and ownership of big cats.
In July, the ministry issued a decree to stop the trafficking of big cats and forcing zoos to register formally.