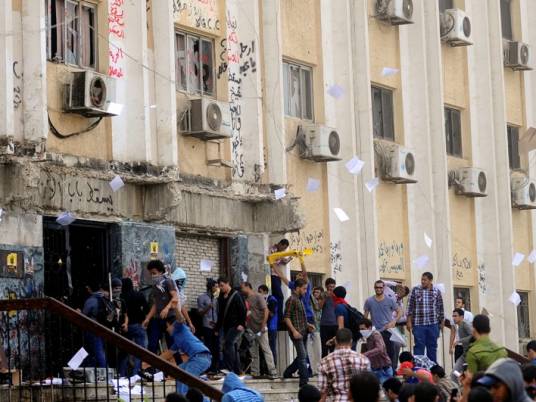 Nasr City prosecutors referred 300 Al-Azhar University students with alleged Brotherhood affiliations to criminal court.
They face 16 different charges related to incidents of violence at Al-Azhar University that have occurred since last October, including premeditated murder, attempted murder, attack on police forces, destruction of public and private property and joining an armed terrorist group that aims to disturb public peace and security.
The students had participated in demonstrations to protest the ouster of President Mohamed Morsy, the dispersal of the Rabaa al-Adaweya and al-Nahda squares sit-ins and the arrest of their colleagues.
The new interim government has cracked down on peaceful and violent protesters alike, arresting hundreds during demonstrations. In turn, protests have grown increasingly violent, with some elements resorting to terrorism, such as bombs.
Edited translation from DPA