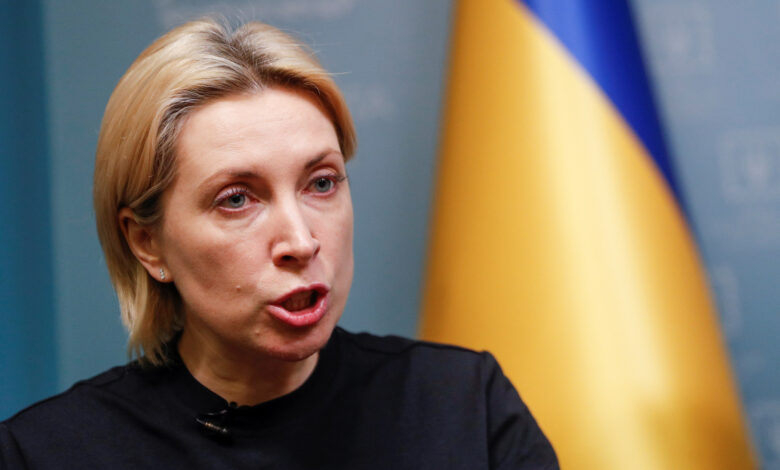 Four evacuation buses managed to leave the besieged city of Mariupol on Wednesday through an evacuation corridor, Ukrainian Deputy Prime Minister Iryna Vereshchuk said Thursday.
"They spent the night in Berdiansk and are now heading to Vasylivka," Vereshchuk said in a statement on Telegram. "We are waiting for them in Zaporizhzhia soon."
Some context: Early on Wednesday, Vereshchuk said an evacuation corridor had been agreed upon with the Russians for women, children and the elderly. And people were asked to gather departure on Shevchenko Boulevard near the Port City shopping mall at 2:00 p.m. local time.
However, officials said it did not proceed as hoped.
"Due to the lack of control over their own military on the ground, the occupiers were unable to ensure a proper ceasefire," Vereshchuk said Wednesday. "Also, due to the inherent disorganization and negligence, the occupiers were unable to provide timely transportation of people to the point where dozens of our buses and ambulances were waiting."
According to officials, tens of thousands of civilians remain in Mariupol, which is encircled by Russian forces and has endured weeks of intense bombardment.