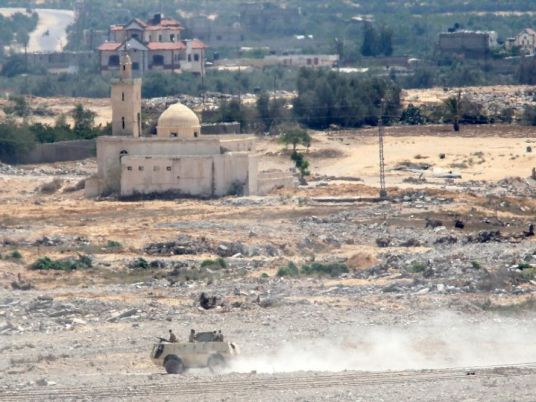 Security sources said Saturday that forces killed four "terrorist elements" at dawn in the Jelbanah desert area of Qantara Sharq city within Ismailiya governorate.
The sources said that security forces were combing the area when the suspects saw them and opened fire, prompting the forces to respond. All the suspects were killed during the clash.
Security sources said that the deceased suspects were "unidentified" and "fugitives from Sinai."
Forces seized 4 automatic weapons from the fugitives, no identity papers were found with them. The Public Prosecution was notified to investigate the incident, while security authorities were assigned to determine the identities of the suspects.